Gallery Walls To Inspire Your Next Weekend Project!
The gallery wall trend is still going strong💪 and it's a great solution for collectors of art and objects. Gallery walls have evolved from perfectly matched and level frames to an eclectic mix of art that gives the viewer insight into the person behind the collection. Thinking of starting a gallery wall of your own? Here's a little inspiration to fuel your very own gallery wall weekend project!
---
1️⃣. The Classic: A grouping of 5 to 10 framed pieces organically placed in a grouping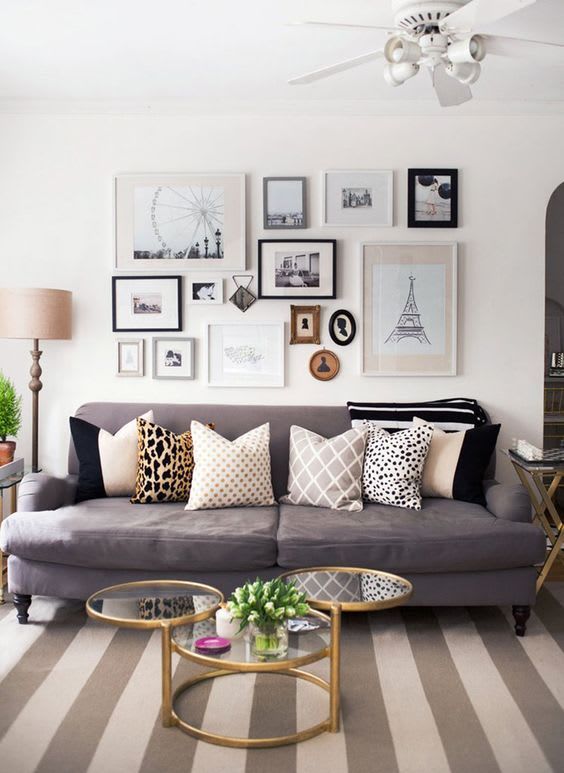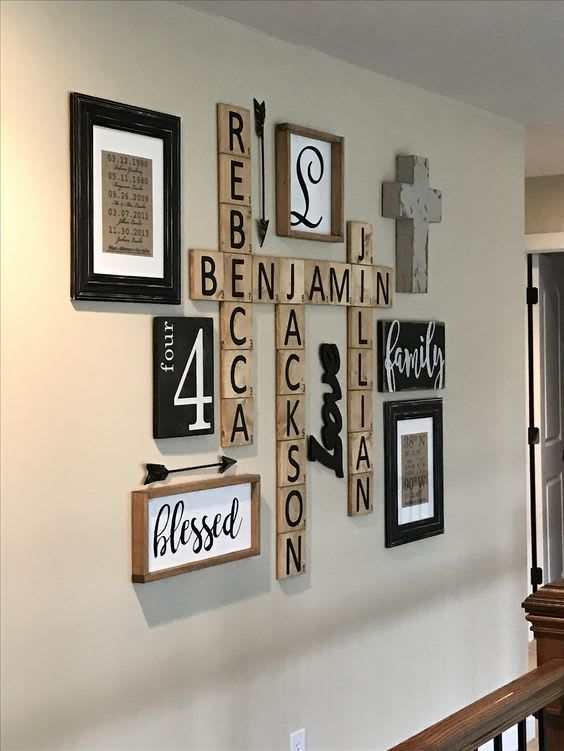 Perfect If:

You want to start fresh and know exactly the space you're looking to fill.
What You'll Need:

A collection of photos and/or art prints in slightly different sizes and shapes.
How to Get It: Start by holding your lowest piece of art against the wall to find the perfect spot. Estimate and mark the correct nail/hook placement for your piece. Repeat the hanging process with the frames to the left and right of the first, then with those above.
Pro tip:

Wait until you've hung all the frames in your arrangement, take a step back, and then straighten and level everything. Use a few pieces of sticky tac on the back of the frames to guarantee they stay put.
---
2️⃣. The Grid: A perfect arrangement of 9 to 12 identically-sized framed photos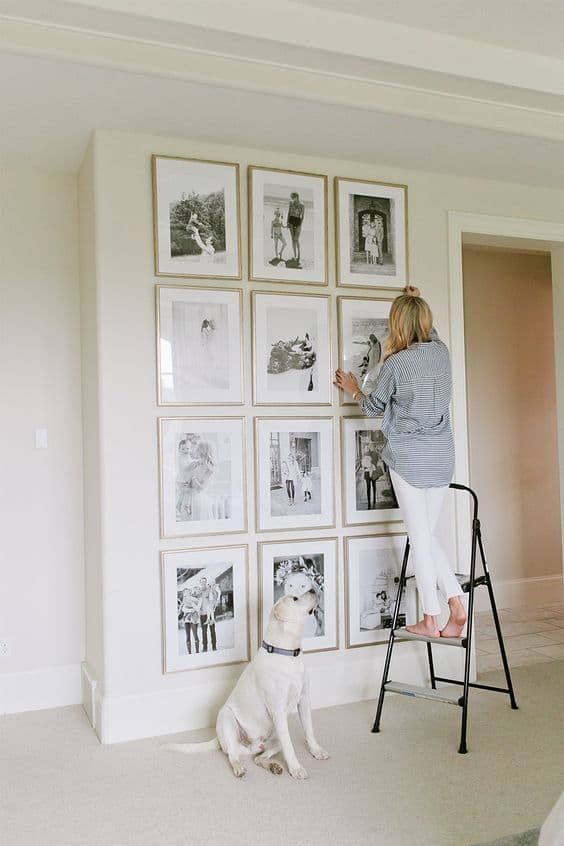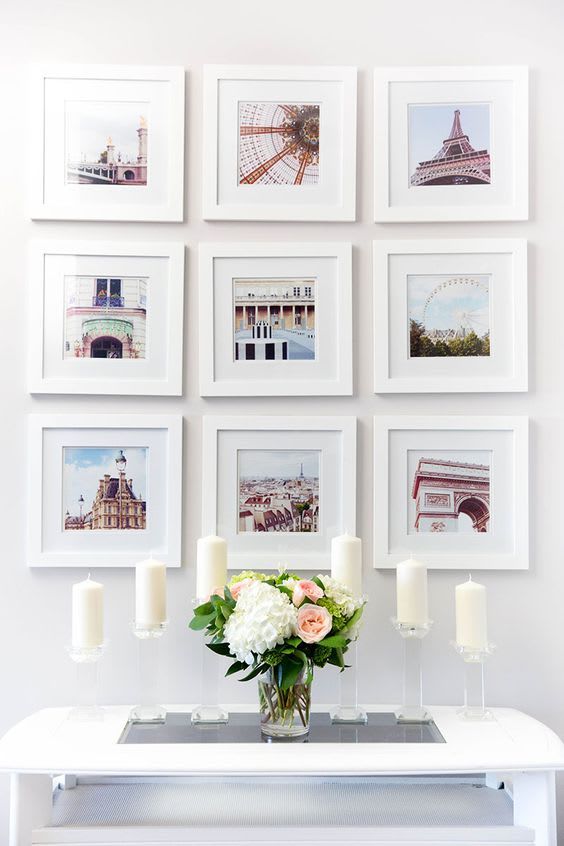 A grid is perfect if:

You want to exactly fill the space above a couch/headboard/dining table.
What you'll need:

Photography you love. If you have hi-res images, you can go for larger pieces, but we love the look of a grid of small

framed Instagram photos
How to get it:

First, choose your photos. Crop all of them to be exactly the same size, then frame them with white mats in identical frames.
Pro tip:

Hang each frame 2 - 3 inches apart and be sure to keep your spacing consistent!
---
3️⃣. The Column: A vertically-stacked arrangement of 4 to 6 framed photos or pieces of art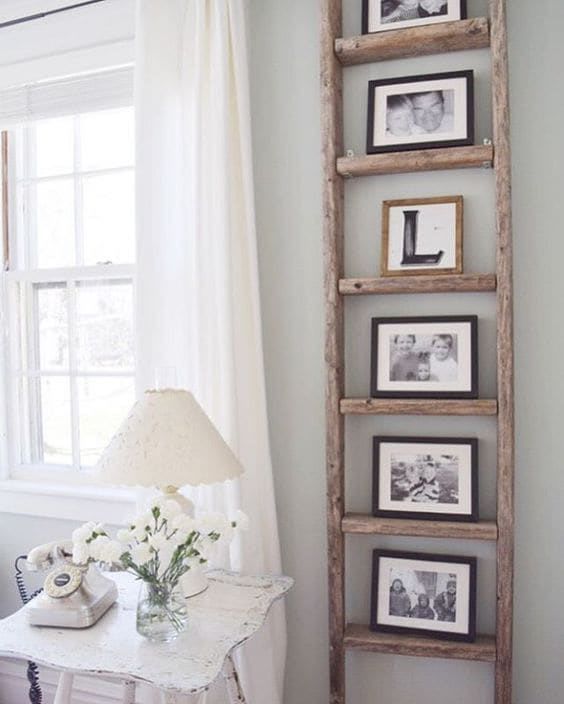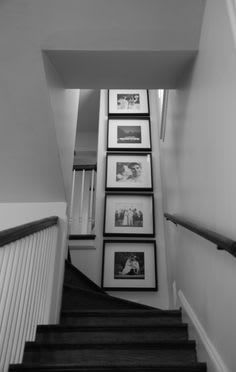 A column is perfect if:

You have a narrow wall next to a door or window that's begging for a statement.
What you'll need:

A collection of framed pieces that you think look great together—they don't have to and shouldn't match!
How to get it:

Arrange your frames on the floor to see what arrangement you like best, then hang each piece 3 - 4 inches apart, ensuring that they're all horizontally centered.
Pro tip:

Do not put the biggest one at the top!
---
Which one is your favorite design? Are you more of an orderly grid person or do you like a mix of different shapes and sizes? Let us know!
---
All photos are courtesy of Pinterest.
---