How to Prevent Water 💧 Damage To Your 🏡
April showers, or in our case, snow storms🌨 bring May 🌼 flowers! Take preventative measures to protect your home from pesky water damage.
---
Exterior Measures to Prevent Water Damage
---


1. Check Your Grading
"Grading" is a term to help describe surface elevation changes when compared to other areas around or near the house.
How do you fix grading? It sounds complicated but it's actually pretty simple – a proper grade allows water to flow away from the home and foundation; an improper grade allows moisture to flow back towards the home and seep into the soil. With improper grade, rain saturates the soil, pressures the foundation, and eventually forces moisture through the foundation and into the basement or crawlspace.
---
2. Roof Control
What's the best way to control roof water? Gutters and downspouts are inexpensive and simple ways to keep rain water from dripping down and accumulating around the foundation and saturating the soil near the foundation.
Clean your gutters at least twice a year to avoid blockage and ice dams. Standing water can cause damage to your gutters and roof, and unmanaged overflow may create puddles that could damage your foundation.
Don't forget to clean downspouts to ensure water can flow through, and secure downspouts so that they point away from the home.
---
3. Ground Control
Controlling surface water around a home is the most important step to ensuring a proper defense against water penetration. Regrettably, it's almost always the most often overlooked strategy.
Flowers and mulch

– Most homeowners look at their pretty landscaping and pretty flowers and pretty green grass without considering the effects of landscaping on water control. Therefore, when you're landscaping, it's not just important to see the pretty flowers, but also

the slope

of the ground and any obstacles to water flowing away from the house. Flower beds close to the house can damage the home by holding water directly against the foundation walls.
Landscaping barriers

– Installing barriers (retaining walls, landscaping timbers, vertical plastic edging, stones) can exacerbate the problem because barriers don't just hold flowers and mulch – barriers block drainage. If you

must cling to your landscape timbers and edging, make sure downspouts extend

beyond

the barriers. If your home is in cold climes, don't direct downspouts onto the driveway or sidewalks. Snow and freezing rain can make the walking areas unsafe and help to accelerate cracks in the driveway or sidewalks.
Maintain trees and vegetation – Thriving shrubs can be a beautiful thing, except when their roots wrap around your pipes and break them. That's why it's important to minimize landscaping near utility pipes or, if necessary, remove trees and shrubs that have become too big.
---
Interior Measures to Prevent Water Damage
---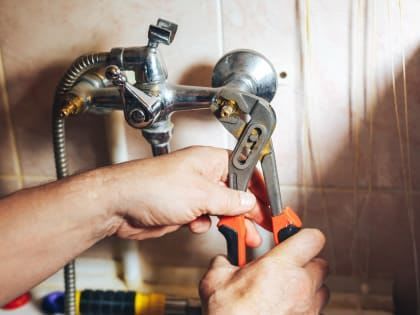 Investigate leaks right away and fix promptly
If you opt to ignore moisture damage or postpone making the necessary repairs, be prepared to experience mold, mildew, dry rot, or even structural damage to your home.
Keep in mind that homeowner's insurance provides coverage for damage that is sudden and accidental. Damage that results from lack of maintenance is not covered on a standard homeowners insurance policy.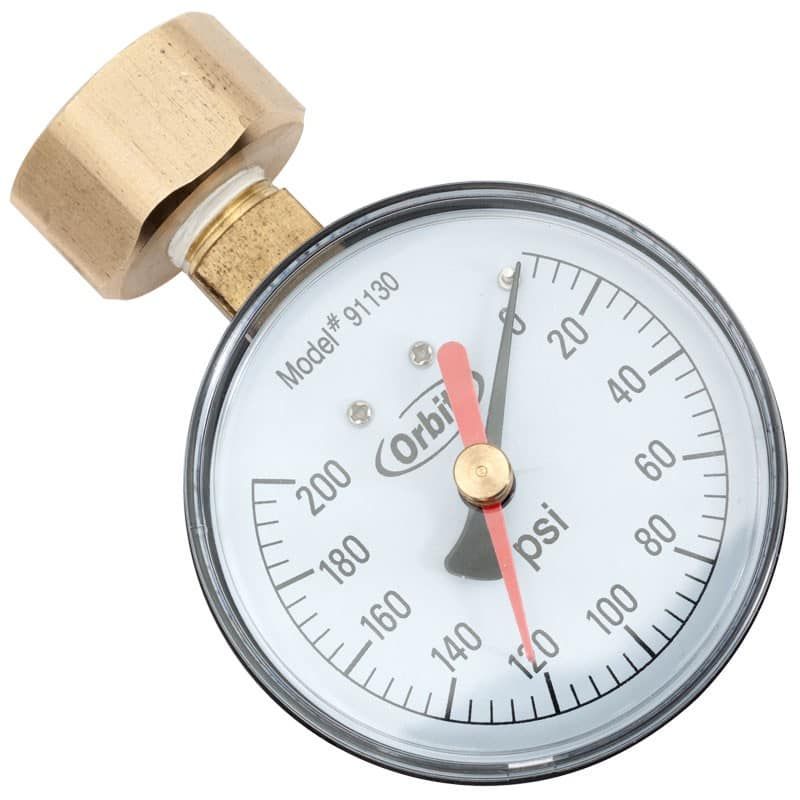 Check your water pressure
If the water pressure to your home is set too high, pipes and hoses may fail under the pressure. Buy a water pressure gauge at a local hardware store, attach it to an outside faucet, and turn the faucet to full force. The gauge will give you a reading of the home's water pressure.
Typical residential water systems are designed for water pressure of 40 to 70 psi. If your home's water pressure exceeds 100 psi, install a pressure regulator (which is available at hardware stores as well.)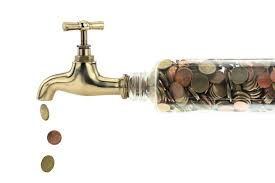 Monitor your water bill
Sometimes, the only way you know that water is leaking is taking a closer look at your water bill. If your usage jumps significantly from one month to the next without explanation, put your "water detective hat" on. Is there a leak in your crawlspace? Or, is it a pipe in your front yard? Don't leave mystery leaks unattended!
---
Photos courtesy of Pinterest
---
---