Should You Buy A Home Or Build New Construction?
Struggling to decide whether you should go the route of buying a resale home or building a new construction home? We don't blame you! It can be a difficult decision. Here are some pros and cons of Building vs. Buying a home to help aid in your decision making!!
---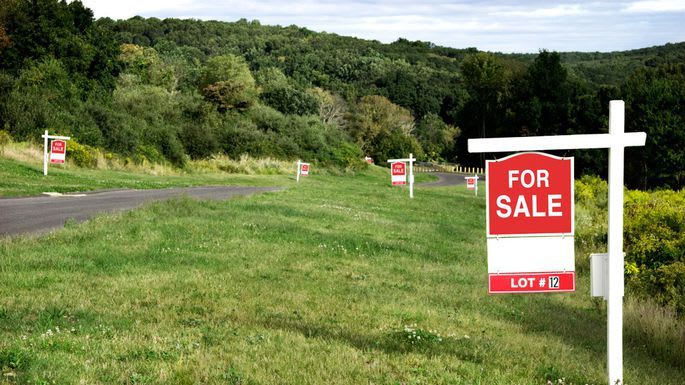 Building
PROS: Building allows more flexibility than purchasing an already built home. New builds give you the freedom to shop around for the right lot that is perfect for you.
CONS: Shopping for the perfect lot can be exciting at first, but you'll quickly realize how very time consuming, stressful and even expensive it can become. Also, the building process can take as long as 6-12 months before you can move in and enjoy your new home.
Buying
PROS: Purchasing a resale home means you are more likely to find a house with mature landscaping. This generally saves you the time and money of having to start from scratch with landscaping materials and even landscaping planners.
CONS: Buying an existing home means it's less personalized to your taste. Purchasers make sacrifices in design, layout, and features you may have otherwise chosen.
Building
PROS: New construction allows you to have the latest products and efficiency standards. This helps reduce utility bills and the energy costs that your home intakes.
Buying
PROS: With an existing home, you can always update systems to the modern technologies and efficiencies. If you receive a good deal when purchasing the house, you may have the budget left over to make those energy upgrades.
CONS: Having to implement new products and smart home systems can be costly and time consuming to research the latest and greatest!
---
Building
PROS: New construction means the materials being used to build your home are brand new and you can find comfort in knowing your home will be built using modern day codes and regulations. Another benefit is that builders often provide warranties on your home.
Buying
PROS: Existing homes are ready to move in as-is, but you can always remodel the home to have the features, style, or design that fits your style. Many properties currently on the market have the leg work done and may just need cosmetic updating. OR! The you could fine a house that is already updated and remodeled with a style that suits you. We can also help you find those homes in the area and see them in person!