Top 5️⃣ Bathroom Remodel Trends Of 2018!
While the bathroom exists to be a functional room, people have always enjoyed luxury and comfort in this space. After all, you begin and end your day in the bathroom! In 2018 bathroom remodeling trends, technology, design, and other features all come together in harmony to bring you both bold and subtle luxury.
This is the year of comfort, pampering, and style so let's talk bathroom trends we are seeing in 2018: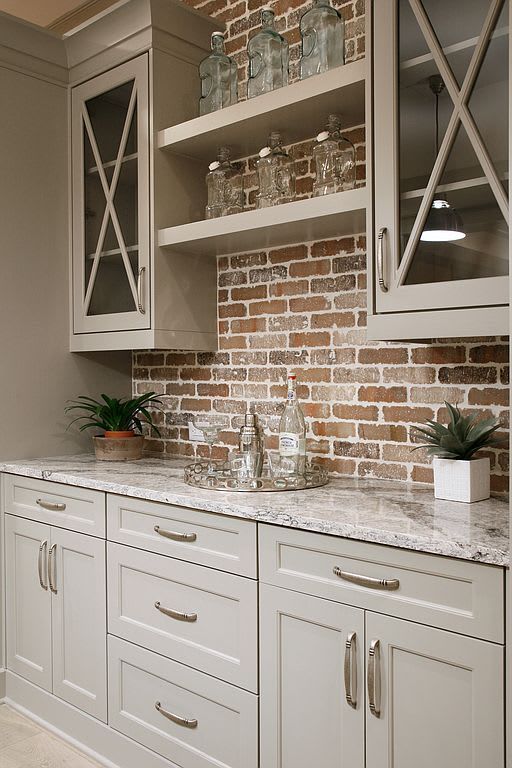 1️⃣ Cabinet Upgrades 🛠
Update and organize your bathrooms by installing new cabinets — Opt for features such as floating vanities, built-in storage, rollout shelves and open shelving in your cabinet designs.
---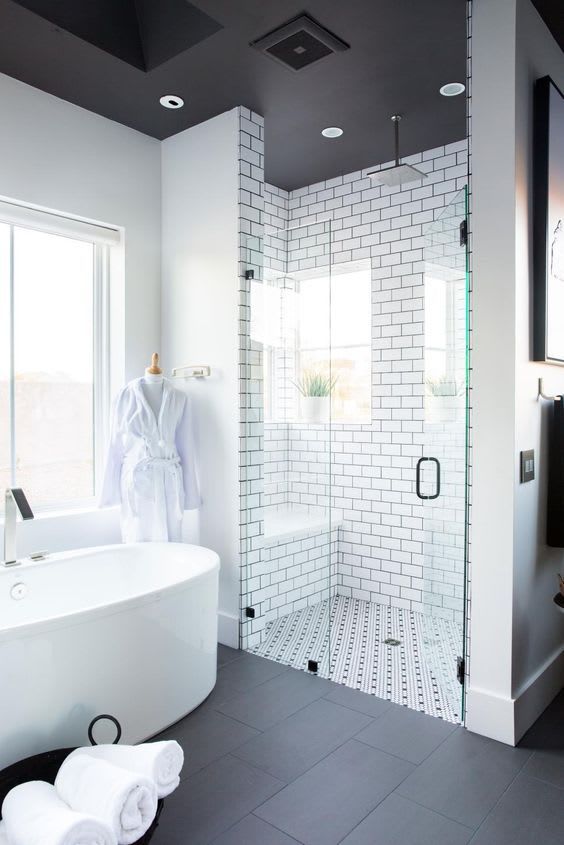 2️⃣ Shower Stalls 🚿
Custom walk-in showers are the bathroom's biggest showstoppers in 2018 — and the latest trends have homeowners doing away with thresholds (and sometimes even bathtubs) to expand on both the features and the footprint of the shower space. Curbless showers are easier to clean, they make your bathroom look bigger, and they help homeowners to age in place. Comfort-height toilets, vanities and side-mount faucets are gaining in popularity for very practical reasons. Ease of accessibility or being ADA-compliant can increase a home's resale value because you're offering potential buyers more options, plus the design aesthetic can look really cool.
---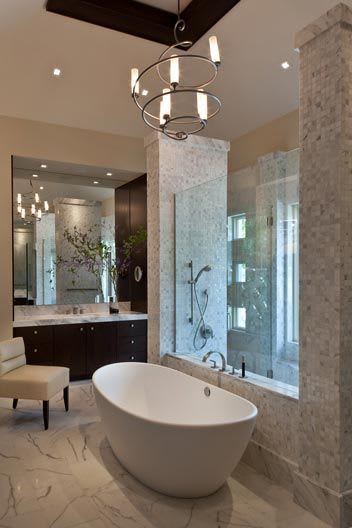 3️⃣ Standalone Soaking Tubs 🛁
One of the 🔥 emerging bathroom trends is the installation of deep, freestanding soaking bathtubs. Unlike built-in bathtubs or bathtubs with glass shower surrounds (both of which appear to be declining in popularity), freestanding bathtubs offer a lot of flexibility in their placement.
---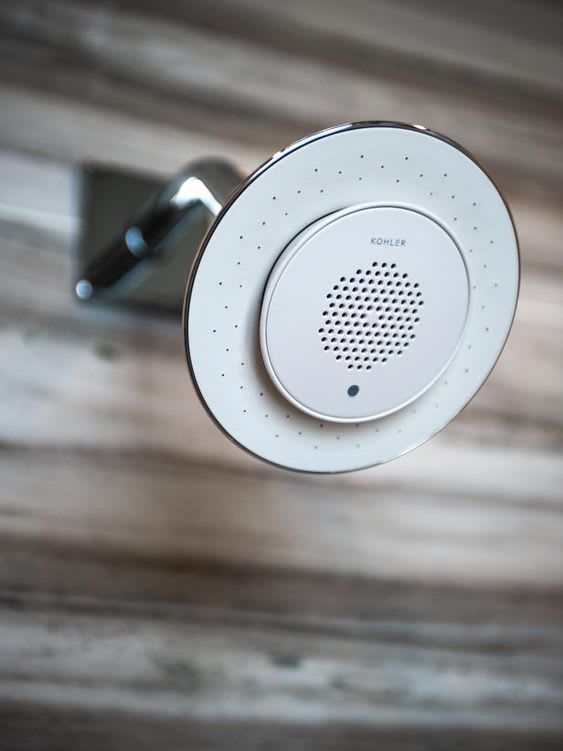 4️⃣ Media and Music🎵
Whether it's for relaxation or for practical reasons, bringing electronics into the bathroom is becoming more commonplace. Wireless speakers, Bluetooth devices and docking stations are being incorporated into bathroom mirrors, showerheads and vanities. Kohler has taken multitasking to a new level with its all-in-one showerhead and speaker combo.
---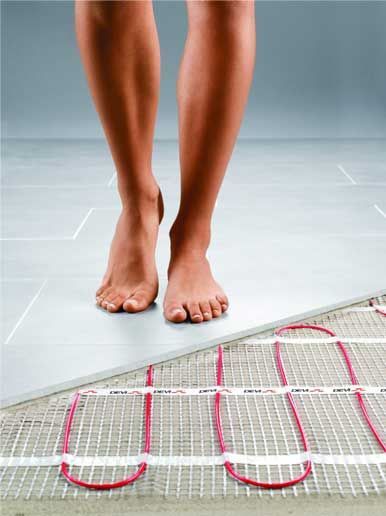 5️⃣ Radiant Heating for Tile Floor 🔥
Low-energy radiant heat mats warm up specific floor spaces in a bathroom, such as near a tub or shower entrance, or in the toilet area — anywhere bare feet frequent. This technology allows you to pick and choose spots to heat. Traditional radiant heating requires a more sophisticated house system.
---
Let us know which bathroom design trends you want to incorporate next!
Need a list of vendors to help you with your next remodel? Get in touch with us! We've got plenty of trusted resources available for you! 🙌🏻
All photos courtesy of Pinterest
---