Top 5 Design Trends of 2018!
Social sites such as Instagram, Pinterest and Houzz have really influenced design trends for 2018. Designers now consider the questions "Is your wall Insta-worthy?" "Is your living room Pinnable?" "What's the new 'millennial pink'?" when trying to stay with the latest trends.
Whether you're a first-time homeowner looking to revamp your current home or just want some new design inspiration, here are five home design trends to take note of in 2018.
Colorful Kitchens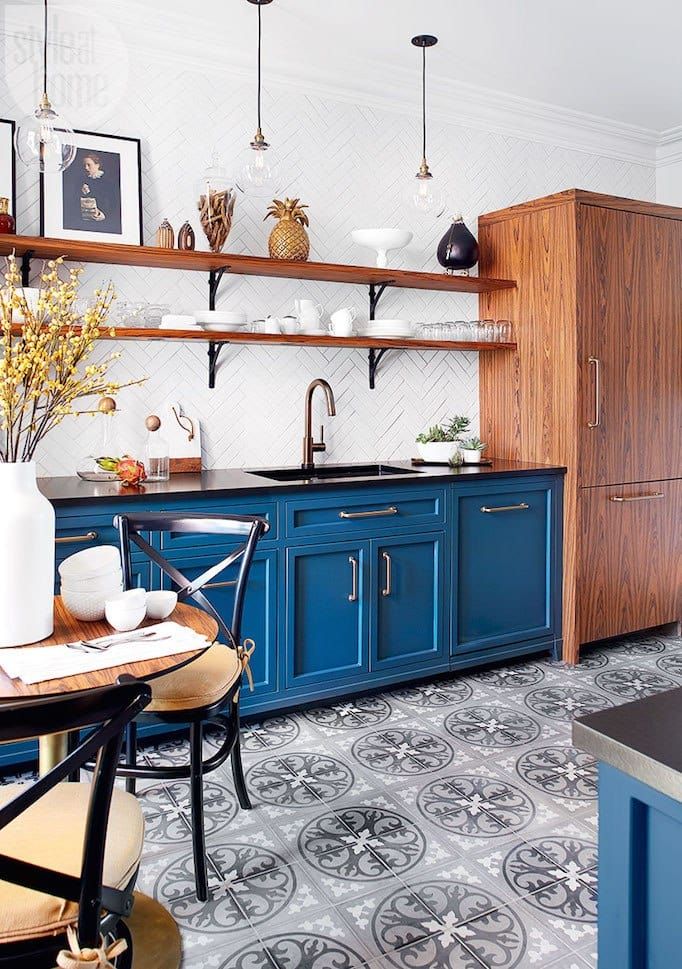 Photograph courtesy of Becki Ownens
Simple white will always be a classic for kitchen design, but in 2018 homeowners are shying away from bland hues and favoring bursts of rich colors, such as muted tones and neutrals to give it a warm, fresh and unique feel. The mindset "what's possible, what looks fun and what they can personalize themselves," has encouraged designers to be bigger risk-takers when it comes to color.
2. Goodbye Stainless Steel and Polished Nickel... Welcome back BRASS!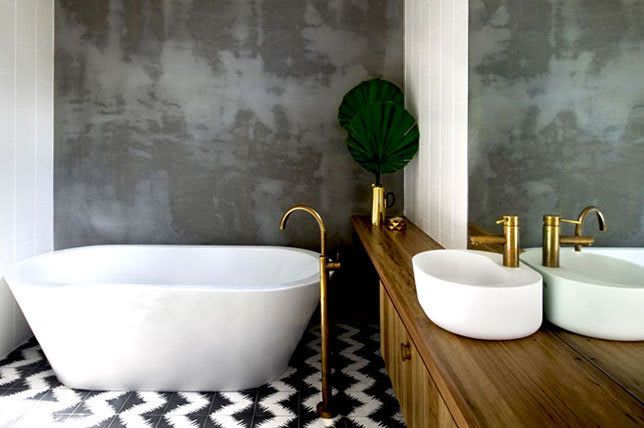 Photograph courtesy of The Huffington Post
Brass accents are making a huge come back into our homes. Brass is a surprisingly warm and subtle alternative to the expected steel accents. While it's on your radar, rethink that stainless steel or white ceramic sink, too! A stone sink brings an organic appeal with a dash of old-world style to contemporary cooking spaces.
3. Geometric Patterns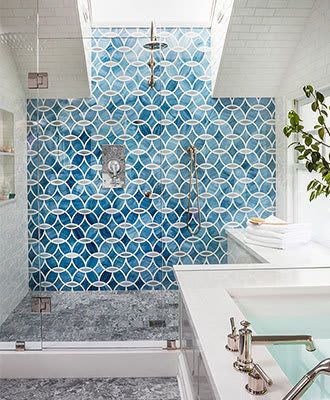 Photograph courtesy of Havenly
Geometric patterns are expected to make a dramatic come back in homes this year. The appeal of more colors and bolder oversized patterns have home designers raving. This is a trend that will help make a BIG statement in any room. A chic and easy way to incorporate this fun pattern into your home decor is adding geometric throws, tile backsplashes, or even geometric wallpaper— yes, wallpaper! While they are a fun motif, geometric patterns should be used sparingly. Too many can create a visual cluster that's too much for the eyes to take in.
4. Concrete Accents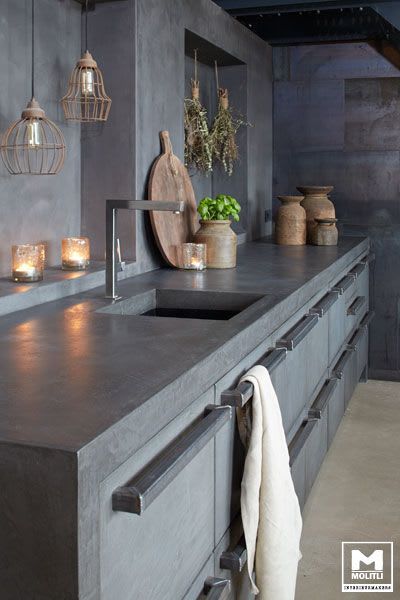 Step aside, white marble— it's concrete's time to steal the spotlight. Already used for floors and countertops, the versatile, accessible material is now being used in more interesting and unexpected ways, including in home accessories, such as pendant lighting and furniture. Providing a crisp, clean look that's easy to compliment concrete isn't just for countertops.
5. Millenial Pink and Tonal Reds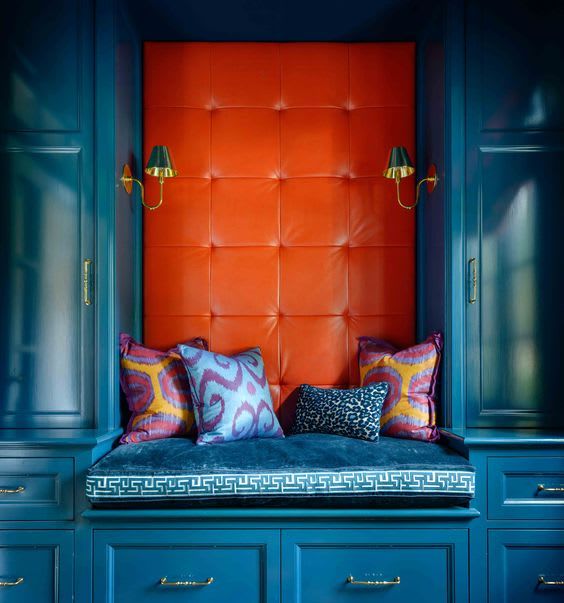 Photograph courtesy of Pop Sugar and Pinterest
Thanks to Instagram, "millennial pink" is getting a lot of attention. Get ready to incorporate this trendy hue in creative and unique ways, as an easy way to update any space. As for tonal reds, warmer tones are going to be in for the new year, as well. Tonal reds are a great way to add complimenting contrast while providing the warmth that makes your home more inviting.