What To Do In Denver: May Edition
Civic Center Eats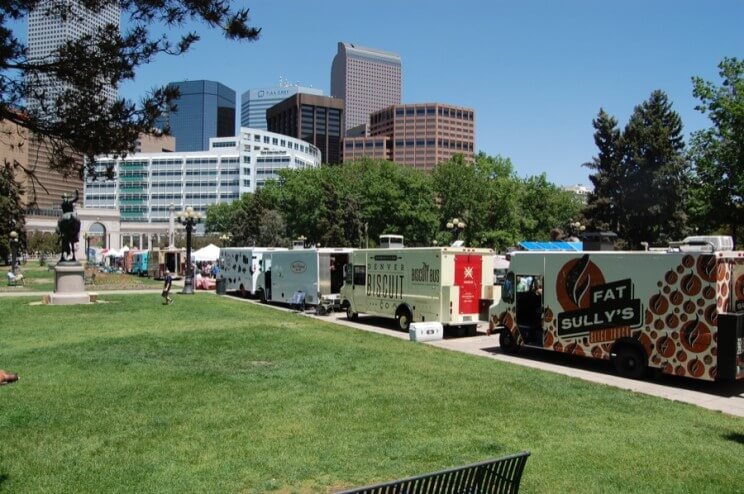 When: Tuesday, Wednesday & Thursday throughout May
Where: Civic Center Park
Time: 11 AM – 2 PM
Civic Center EATS, presented by Bank of America & Westword, is Metro Denver's largest gathering of gourmet food trucks and carts, accompanied by gorgeous views and live music, and all in support of a great cause, the nonprofit Civic Center Conservancy.
---
X Ambassadors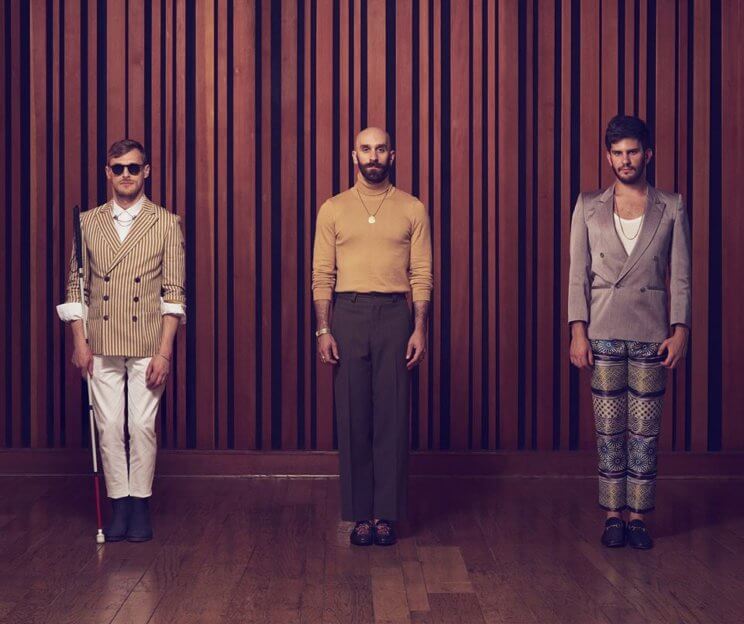 When: May 3
Where: Red Rocks Amphitheatre
Time: 7:30 PM
Cost: $35 – $40
X Ambassadors will be performing live at Red Rocks, with special guests, MisterWives and Allan Rayman.
---
May The Fourth Be With You: Art War Party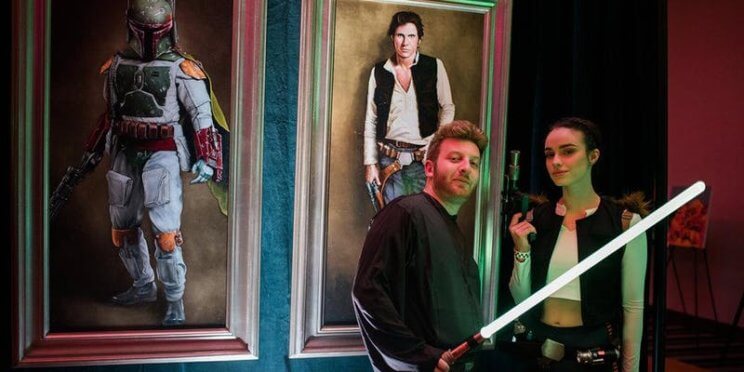 When: May 4
Where: The Curtis Hotel
Time: 6:30 PM – 10:30 PM
Cost: $15
Over 30 local artists will be displaying 85+ pieces of original Star Wars themed art at Art War Denver's May the Fourth Be With You event.
---
Furry Scurry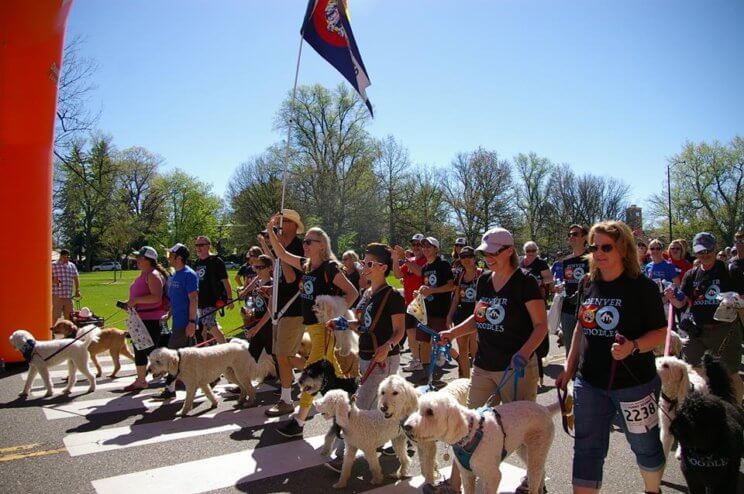 When: May 5
Where: Washington Park
Time: Starting at 7:30 AM
Cost: Adults $45 – $55, Children 12 & Under $20 – $30
Register Online. Furry Scurry, presented and in support of Dumb Friends League, is two-mile walk and fun run in Washington Park with your furry friends. This event helps raise money to care for more than 20,000 homeless pets each year.
---
Cinco De Mayo 'CELEBRATE CULTURE' Festival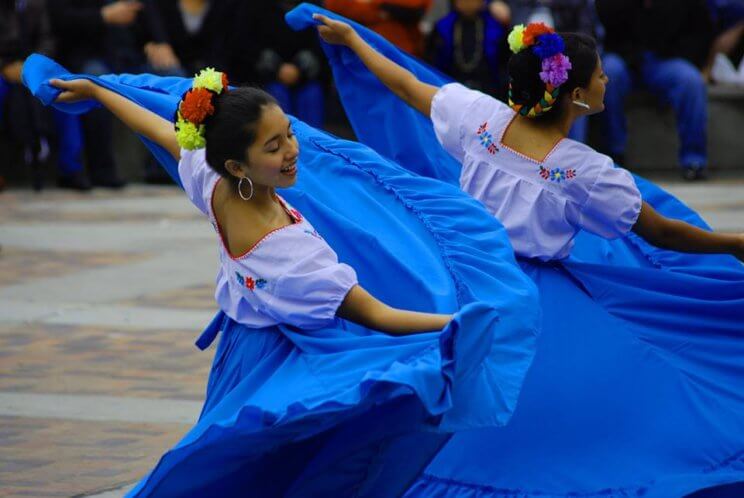 When: May 5 – 6
Where: Civic Center Park
Time: 10 AM – 8 PM
Cost: Free
A weekend filled with food, fun and culture, Denver's Cinco de Mayo 'Celebrate Culture' Festival puts the spotlight on the Mile High City's vibrant Latino population. With more than 400,000 attendees expected, it's one of Denver's most fun and family-friendly events. The Cinco De Mayo Festival includes a parade, a taco eating competition, chihuahua races, live music concerts, a kids zone and food and drink vendors.
---
The Denver Mini Derby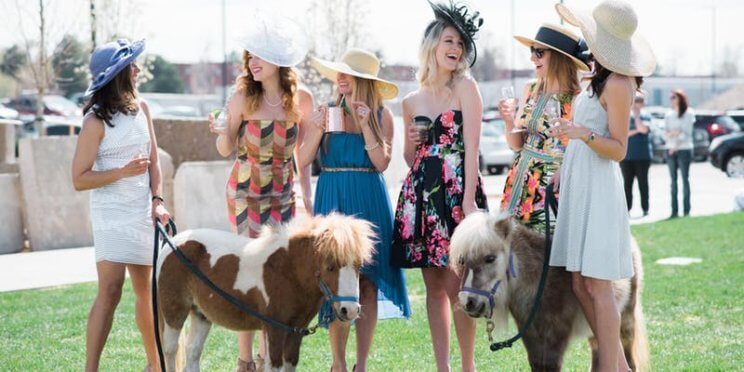 When: May 5
Where: Stanley Marketplace
Time: 1 PM – 6 PM
Cost: $79 – $169
Come take part in a fun Kentucky Derby Day event at The Denver Mini Derby at Stanley Marketplace. Right after you watch the 144th running of the Kentucky Derby, enjoy a "mini race" and showing of adorable mini horses trotting around on-site in a charity *race*! Enjoy viewing on the biggest screens, a live band and DJ, an open bar, tons of great food options, Best Derby hat contests, BBQ, a Corgi Race and an atmosphere like no other!
---
Princess Par-Tea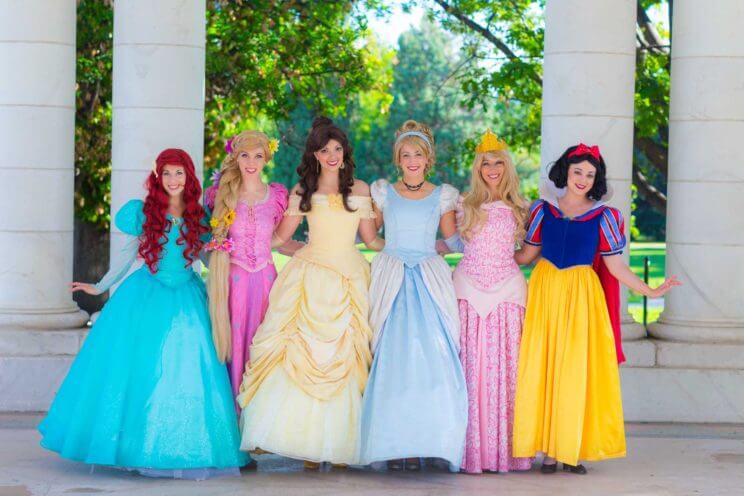 When: May 6, 2018
Where: Marriott Denver South at Park Meadows
Time: 10 AM – 12 PM & 1 PM – 3 PM
Cost: $35 – $125, Free for Children 2 & Under
Your family is cordially invited to a magical and whimsical experience at Denver's Largest Princess ParTEA, presented by Children's Hospital Colorado and Macaroni Kid. Bring your little Princes and Princesses dressed in their favorite regal attire to enjoy a Royal Tea Party with some of their favorite Princesses, sponsored by Wands & Wishes Occasions.
---
Chefs Up Front

When: May 6
Where: Colorado Convention Center Mile High Ballroom
Time: 5 PM
Cost: Starting from $500... 100% of proceeds benefit No Kid Hungry Colorado.
Chefs Up Front features the largest gathering of award-winning chefs preparing a multi-course meal at your table along with mixologists from the region crafting beverages just for the occasion's opening reception. In addition to delicious food, fine wines, and premium spirits, 300 guests also enjoy a premium silent auction, and the opportunity to network with professionals from diverse sectors.
---
P!NK: Beautiful Trauma Tour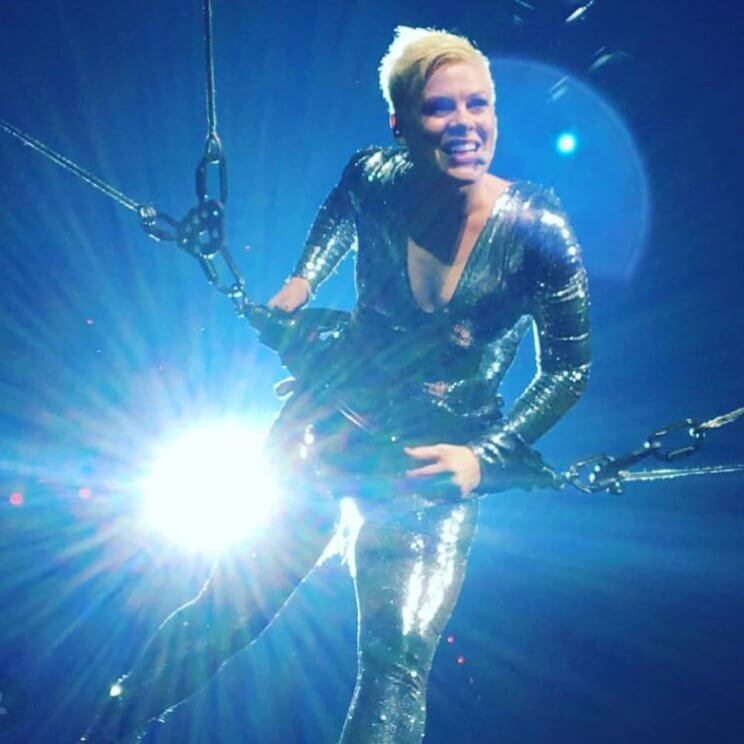 When: May 8
Where: Pepsi Center
Time: 7:30 PM
Cost: $47.45 – $499.95
P!nk will be performing live at the Pepsi Center, with special guest, DJ KidCutUp.
---
The Purple Experience: The Greatest Prince Tribute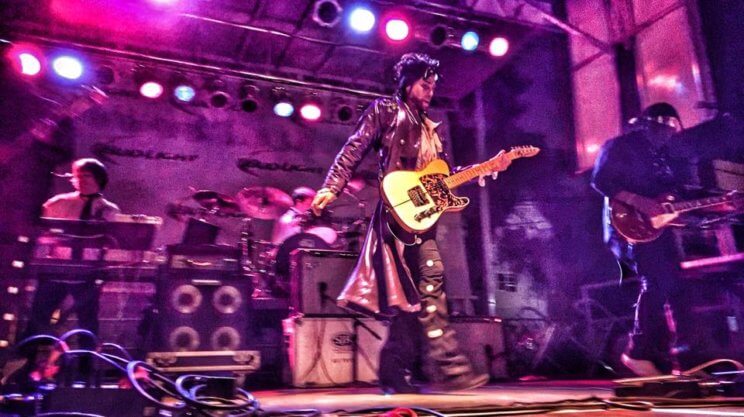 When: May 10
Where: Red Rocks Amphitheatre
Time: 8pm
Cost: $45.50
The Purple Xperience: The Greatest Prince Tribute benefits Colorado Public Television 12. Performing to over 300 thousand fans, this 5-piece band has distinguished themselves as the greatest and most authentic production of Prince and The Revolution, and as the world's foremost Prince tribute concert.
---
Colorado Chocolate Festival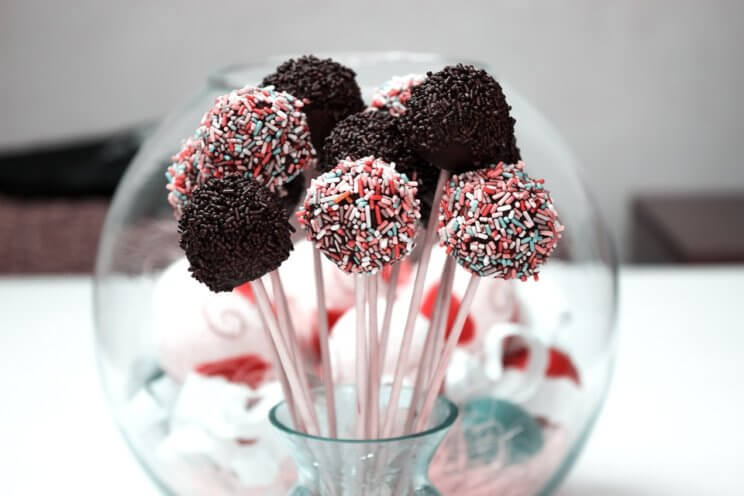 When: May 11 – 12
Where: Denver Mart
Time: Friday 4 PM – 9 PM, Saturday 10 AM – 5 PM
Cost: $5; Free for Children 5 & Under, Samples $10 for dozen
Sample and buy the finest chocolates in Colorado at the Colorado Chocolate Festival. This festival features 30,000 sq ft of chocolate heaven, with over 90 vendors from across the US. Enjoy chocolate candy, cakes, cookies, truffles, fudge, brownies, toffees, coffees and more. Plus a Mother's Day Gift Market with jewelry, clothes, imports, crafts, and more.
---
Northglenn Food Truck Carnival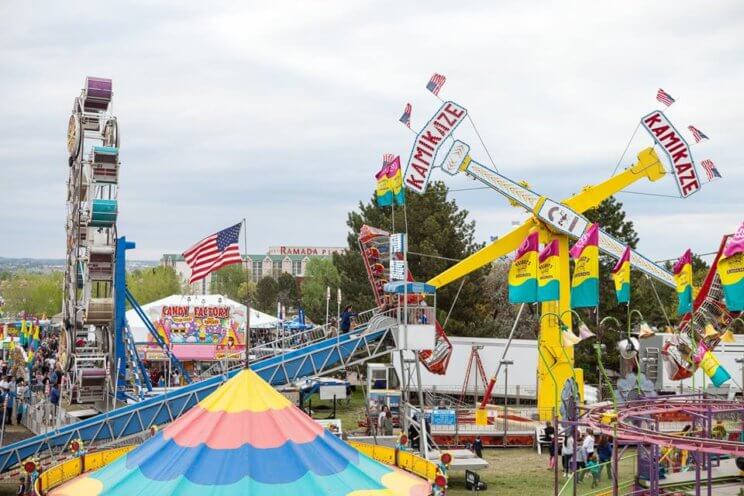 When: May 11 – 13
Where: Northglenn City Hall
Time: Friday 3 PM – 10 PM, Saturday 11 AM – 10 PM, Sunday 11 AM – 4 PM
Cost: Free
The Northglenn Food Truck Carnival will include some of Denver's best gourmet food trucks set against a traditional carnival with amusement rides, midway games, fair concessions and roving entertainers. Also enjoy the Big Top stage with eight bands representing Colorado's best Americana and Bluegrass Music.
---
Spring Horseshoe Market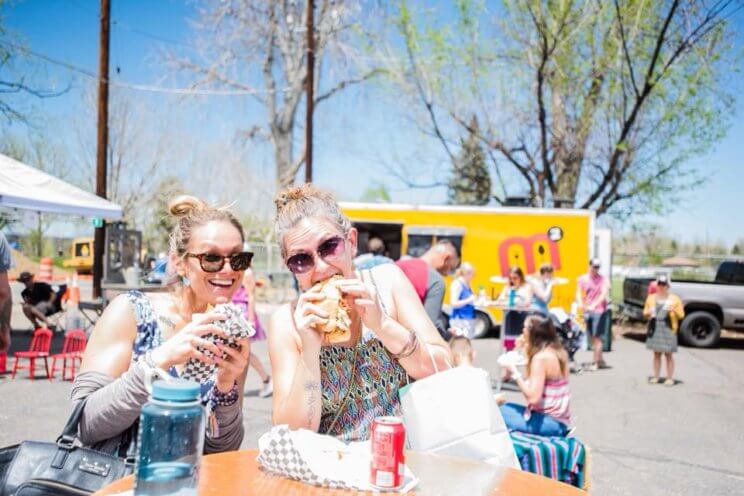 When: May 12
Where: Tennyson St & W 46th Ave, Denver, CO 80212
Time: 9am – 4pm
Cost: Free
The Spring Horseshoe Market is entering its 9th season and is kicking off the spring season with a bang! Over 130 vendors as well as emerging artists, makers and vintage collectors, artisanal food vendors, food trucks including a brand new ice cream truck called Sprinkle Me Smitten and a super cool vintage mobile boutique coming from Aspen called Heir Vintage. A bunch of vendors will be having Mother's Day specials since the market is the day before Mother's Day plus live music from Matt Rouchand margarita tastings from new vendor, Sangre de Azul.
---
Denver Bacon and Beer Classic

When: May 12
Where: Sports Authority Field at Mile High
Time: 12pm / 5pm
Cost: $69 – $125
The Denver Bacon And Beer Classic will take place at Sports Authority Field at Mile High and will feature over 30 original bacon dishes, 100+ craft beers, music, contests, games, and more.
---
Disney Jr. Dance Party On Tour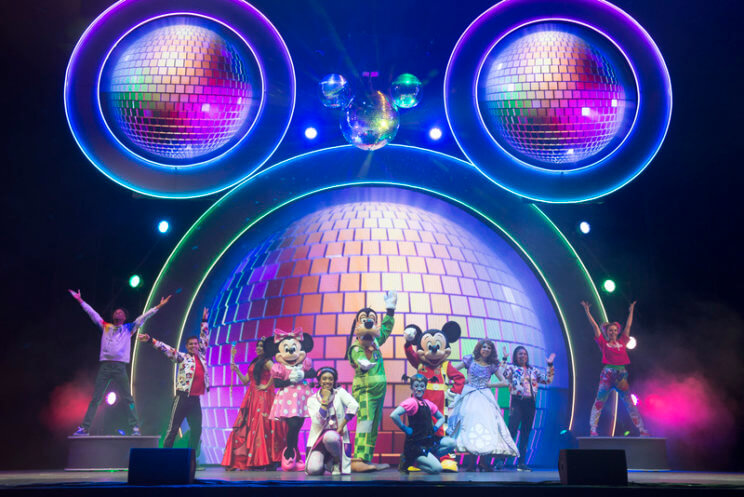 When: May 15
Where: Paramount Theatre
Time: 6 PM
Cost: $30 – $50, Free lap-seating for Children 1 & Under
Disney Junior Dance Party On Tour Presented by Pull-Ups® Training Pants is an all-new interactive live concert experience. Sing and dance along to Disney Junior's greatest hits with your favorite characters. Kids of all ages and their families are all invited to the biggest dance party around!
---
Five Points Jazz Festival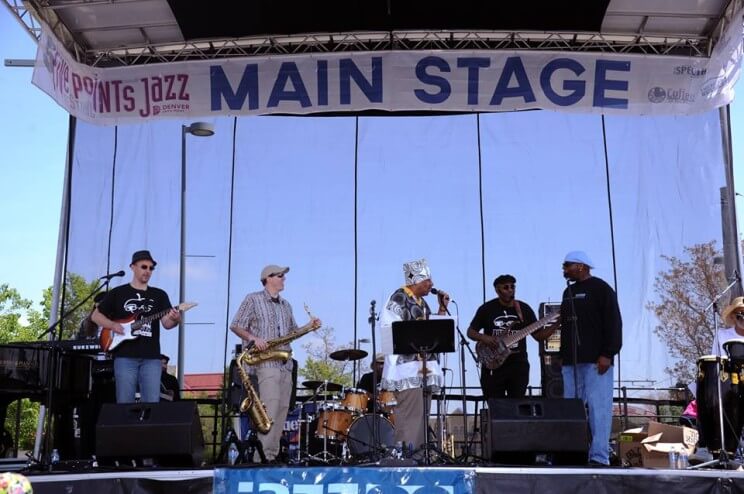 When: May 19
Where: Five Points, Denver
Time: 11 AM
Cost: Free
The Five Points Jazz Festival takes place the third Saturday of May and celebrates the history of Denver's Five Points neighborhood. Once known as the Harlem of the West, Five Points was home to several jazz clubs which played host to many of jazz music's legends such as Miles Davis, Thelonious Monk and many more. Come out to Five Points to enjoy this free festival of music, food, culture and fun.
---
Whiskey Throw Down and Doughnuts Showdown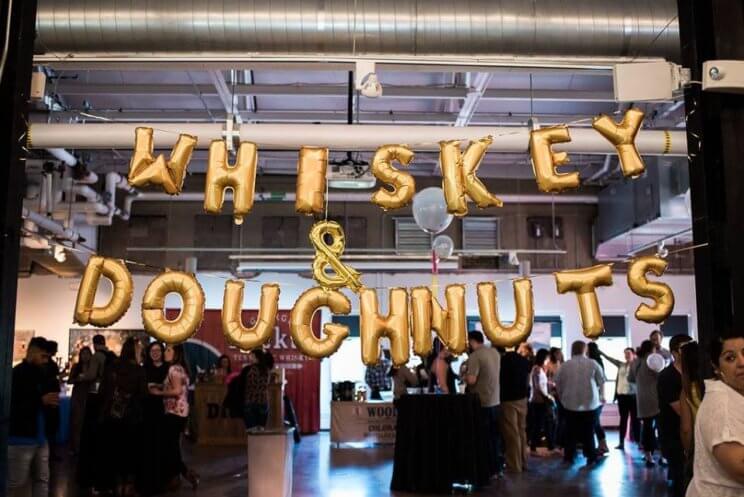 When: May 19
Where: Denver Rock Drill
Time: 2 PM – 9 PM
Cost: $30 – $65
Come celebrate all things Whiskey + Doughnuts related while supporting the Denver local charity, Minds Matter of Denver! You'll enjoy the area's finest doughnuts and locally-distilled spirits with unlimited sampling.
---
Upslope Get Down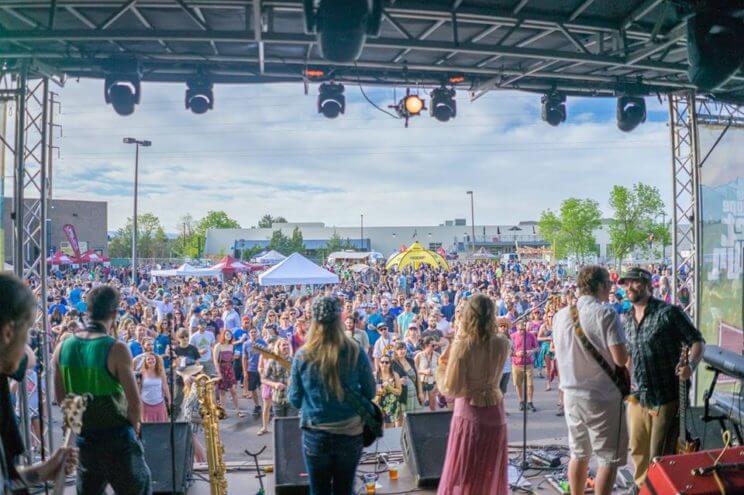 When: May 19
Where: Upslope Brewing Company
Time: 2 PM – 10 PM
Cost: Free
Upslope Brewing Company's 5th Annual Upslope Get Down is a free spring musical festival that features beer, food trucks, games, art, a Kids Zone and more. The festival will take place at the the back parking lot of Upslope Brewing Company's Flatiron Park Brewery with a day full of live music on three stages.
---
Cirque Du Soliel: Corteo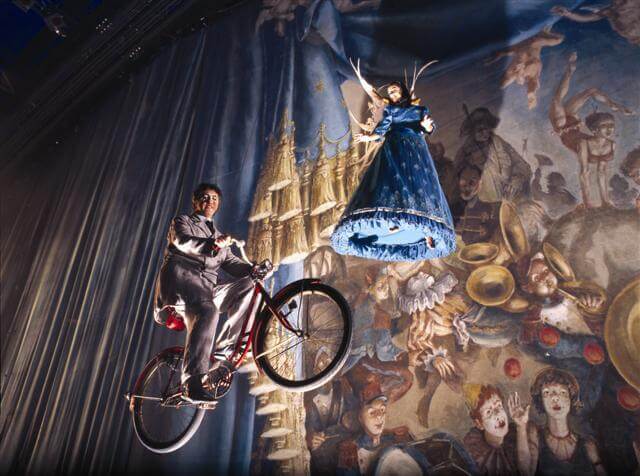 Photograph courtesy of ©Corteo by Cirque du Soleil
When: May 24 – 27
Where: 1STBANK Center
Cost: $39 – $135
Cirque Du Soleil's newest production coming to Denver, Corteo, will take place this month at 1STBANK Center. Corteo, which means cortege in Italian, is a joyous procession, a festive parade imagined by a clown. The show brings together the passion of the actor with the grace and power of the acrobat to plunge the audience into a theatrical world of fun, comedy and spontaneity situated in a mysterious space between heaven and earth.
---
Taylor Swift Reputation Tour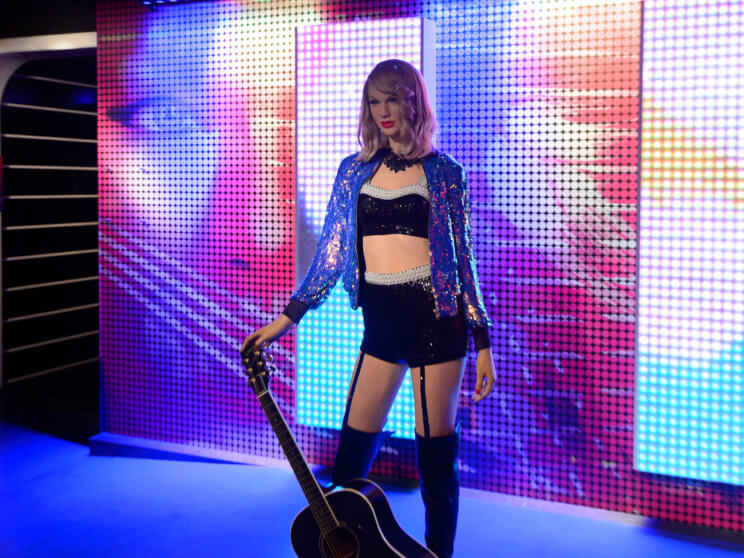 When: May 2
Where: Sports Authority Field at Mile High
Time: 7:30 PM
Taylor Swift will be performing her Reputation tour live at Sports Authority Field at Mile High Stadium!
---
Denver Day of Rock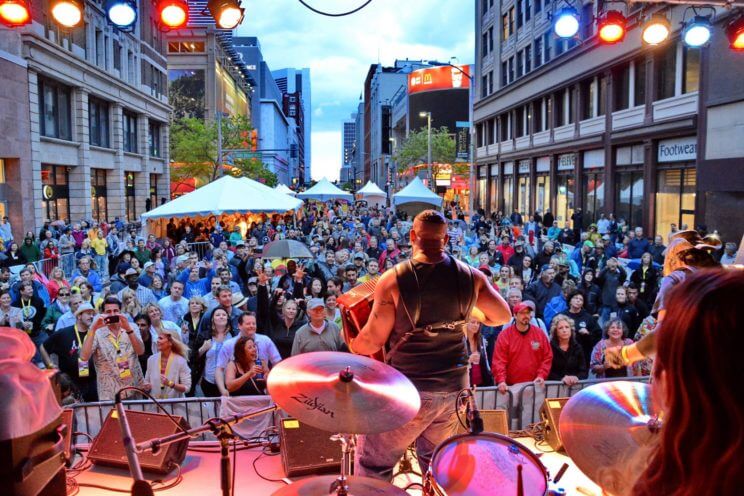 When: May 26
Where: 16th Street Mall
Time: 2:30 PM
Cost: Free
Denver Day of Rock is a one-of-a-kind music event presented by Amp the Cause, a non-profit organization for kids. This free event features five stages of live music throughout Denver on Memorial Day weekend. Denver Day of Rock unites the community through music and family friendly entertainment while also raising funds to help Amp the Cause continue to support non-profits in our community.
---
Denver Arts Festival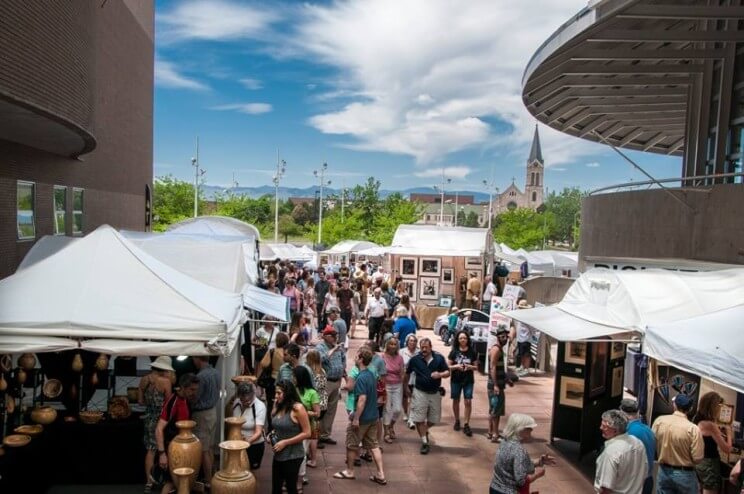 When: May 26 – 27
Where: Conservatory Green at Stapleton, Denver 80238
Time: Saturday 10 AM – 6 PM, Sunday 10 AM – 5 PM
Cost: Free
The Denver Arts Festival is a fine arts and fine crafts festival that continues to be dedicated to supporting Colorado artists while also showcasing a select group of national artists.
The Denver Arts Festival holds its annual premier event at Stapleton's Conservatory Green Plaza in Northfield. The fine art and fine craft exhibition features some of Colorado's and the nation's best artists with over 50,000 people expected to attend.
---