15037 E. Grand Place
Aurora, CO 80015
3013 SqFt | 5 Bedrooms | 4 Bath | Cherry Creek Schools
Tired of looking at cookie cutter homes with boring beige walls and carpeting? This unique home will be truly refreshing - with a gourmet kitchen, custom cabinetry, imported Italian tile and the perfect shade of provincial hardwood flooring.
Don't let opportunity pass you by.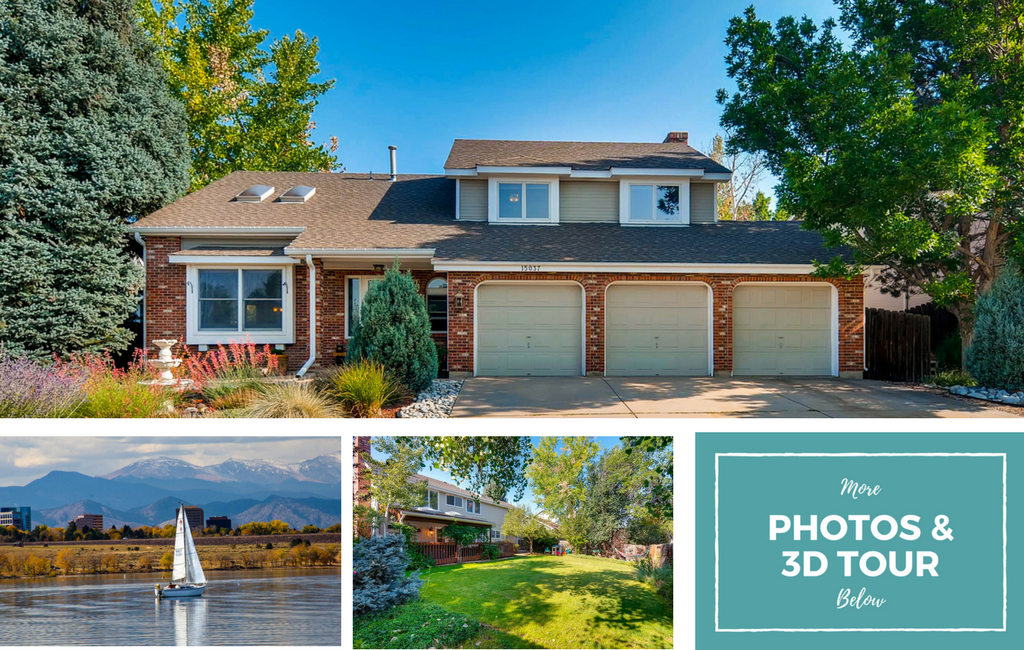 Why We Love It
1. The Neighborhood
In an age where you often see your neighbors closing their garage door behind them before they even get out of their cars, it's refreshing to see a true 'community' such as Woodgate.
When living in Woodgate you'll enjoy many neighborhood events such as the annual Easter Egg Hunt, Neighborhood Garage Sale, National Night Out and the Holiday Hayrack Ride.
Woodgate also feeds into the nationally acclaimed Cherry Creek School District, so you'll never have to worry if the kids are getting the very best education offered. If you don't have children of your own, you'll rest easy knowing that when the time comes to eventually sell, your home will be highly desired because of the school district alone.



2. Weekend Adventures - Within Walking Distance
In this home you're just a short walk from Cherry Creek State Park, where wonder awaits! "Park" is a bit of understatement, it's more more of an outdoor adventureland!
At Cherry Creek State Park you can enjoy boating on the 880 acre reservoir, biking on over 35 miles of trails, horseback riding, fishing and more!
In the winter, enjoy cross country skiing and snowshoeing.
If you feel like you can't fit everything in all in one day, you can camp in one of the many overnight camping spaces.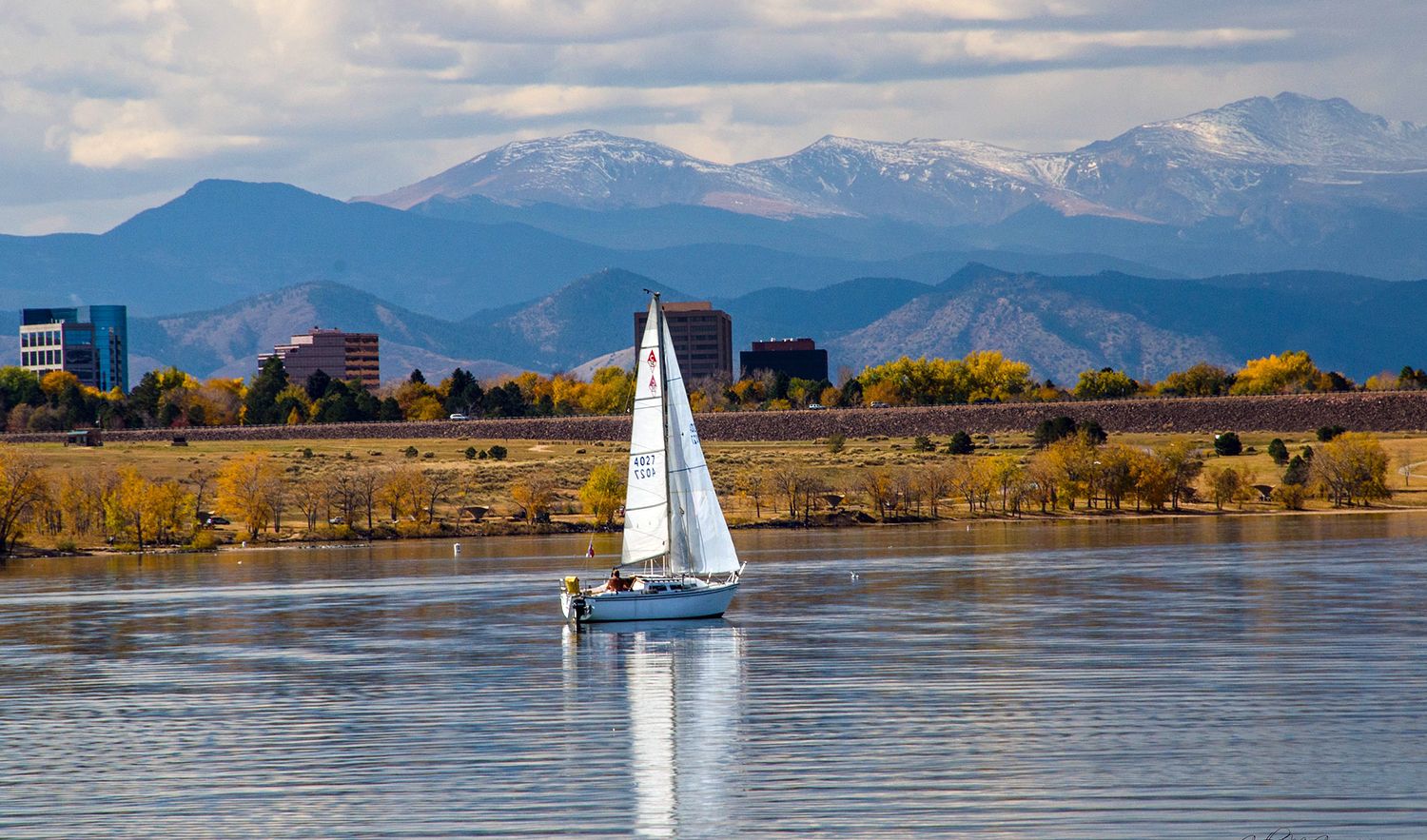 2. Room to Spread Out
There's no shortage of space to spread out. Whether it's a quiet night at home, or you're throwing your annual holiday party, this former model home home offers plenty of room to breathe, and features a rare floorplan with 4 upstairs bedrooms.
The front sitting room offers a warm welcome, with natural light flooding through large windows & skylights in the vaulted ceiling.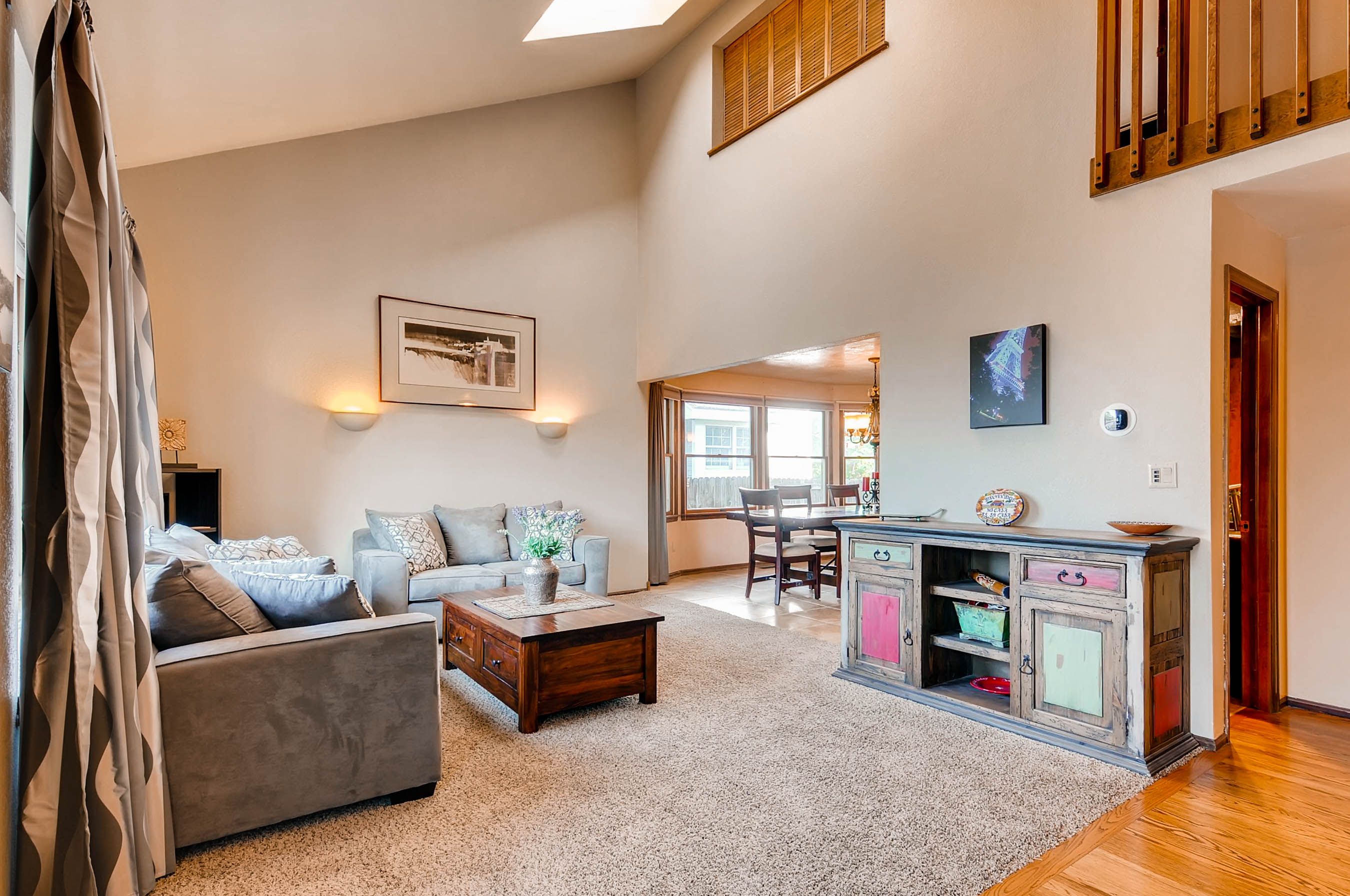 The formal dining room doesn't feel too stuffy, and with a large bay window, welcomes you for dinner every single day.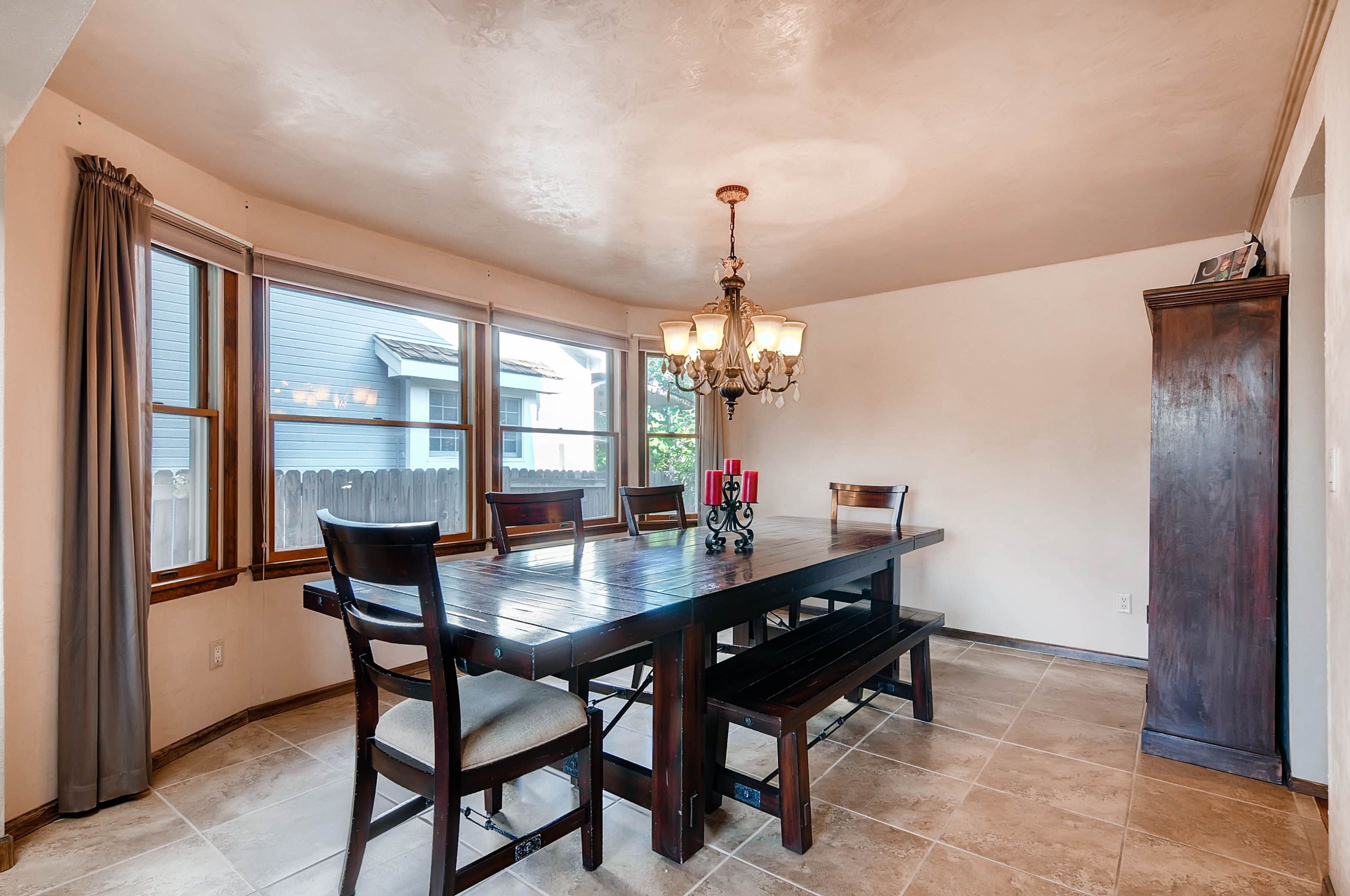 You won't find another kitchen with such gorgeous custom, hand painted cabinetry, slab granite countertops, and stainless appliances.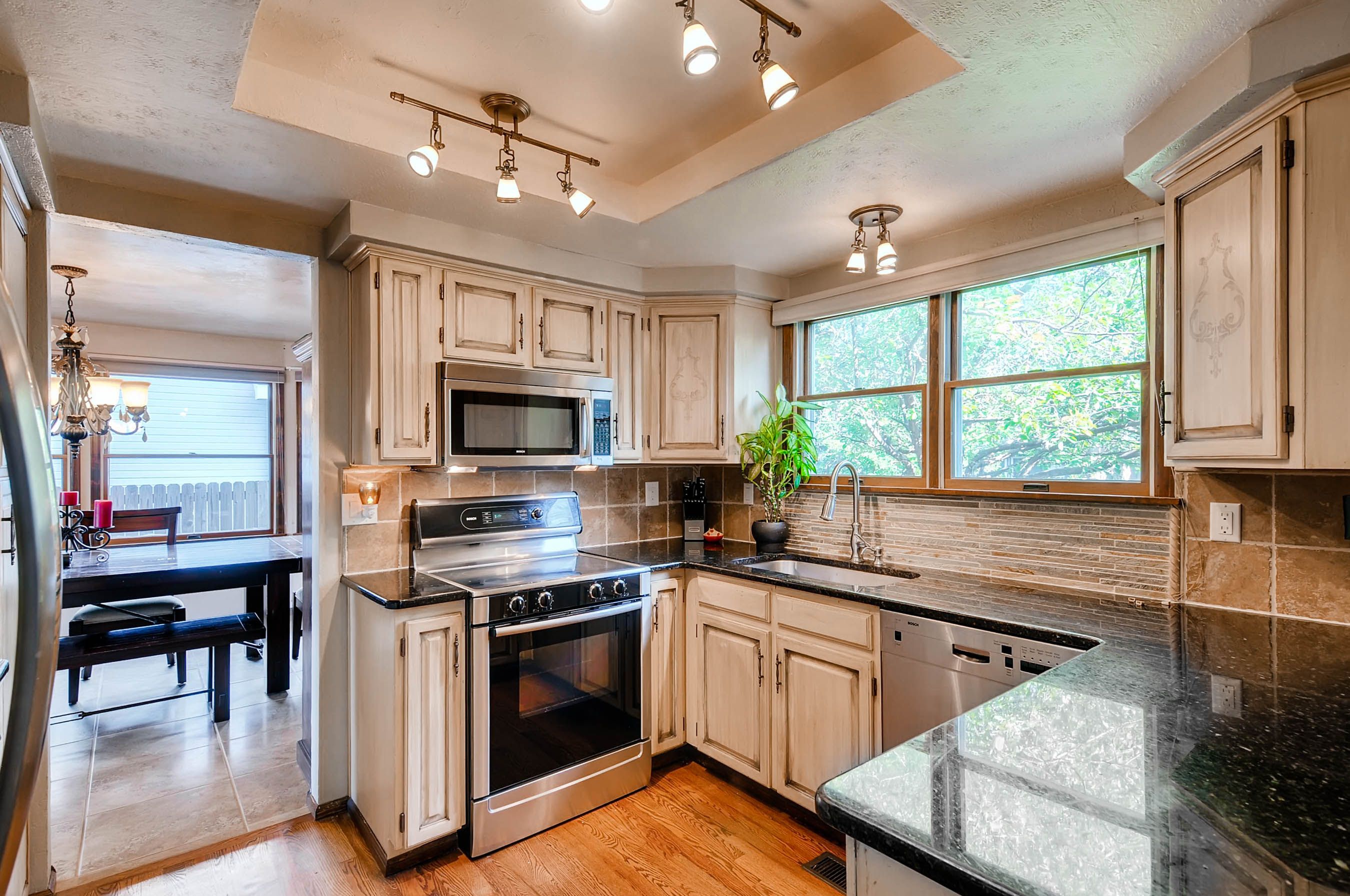 And the family room? Well, it just feels like ❤️home❤️ with warm hardwood floors and a cozy fireplace.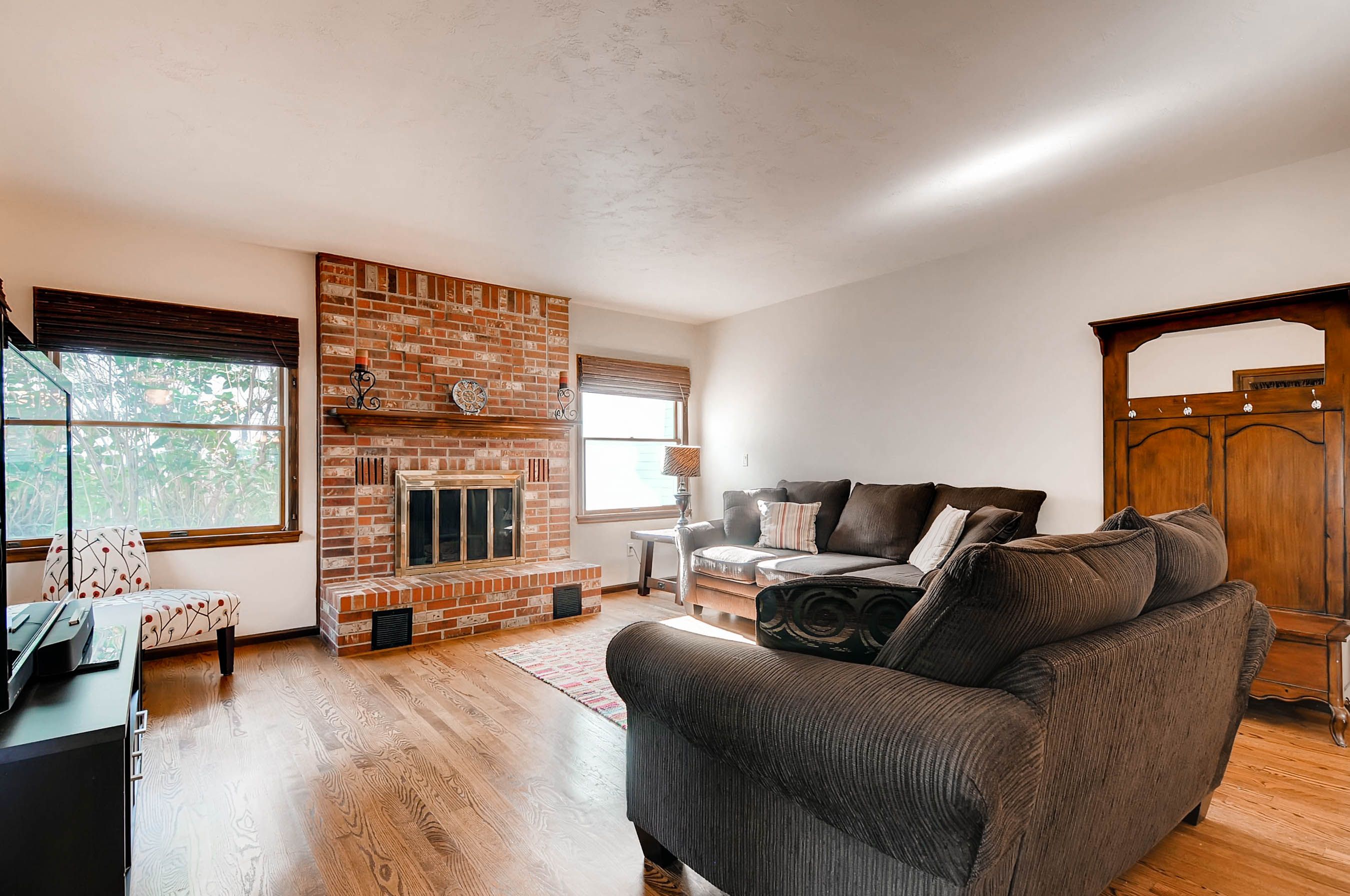 3. Backyard Oasis
Step through the atrium doors from the great room, and you'll find a cozy covered deck that makes the perfect sitting area. Beyond the deck is a lawn area that is just begging for some cornhole boards or a giant Jenga set. We all want to have some fun, right?
If you even thought about saying yes to that question, this peaceful backyard might just be the perfect place for you.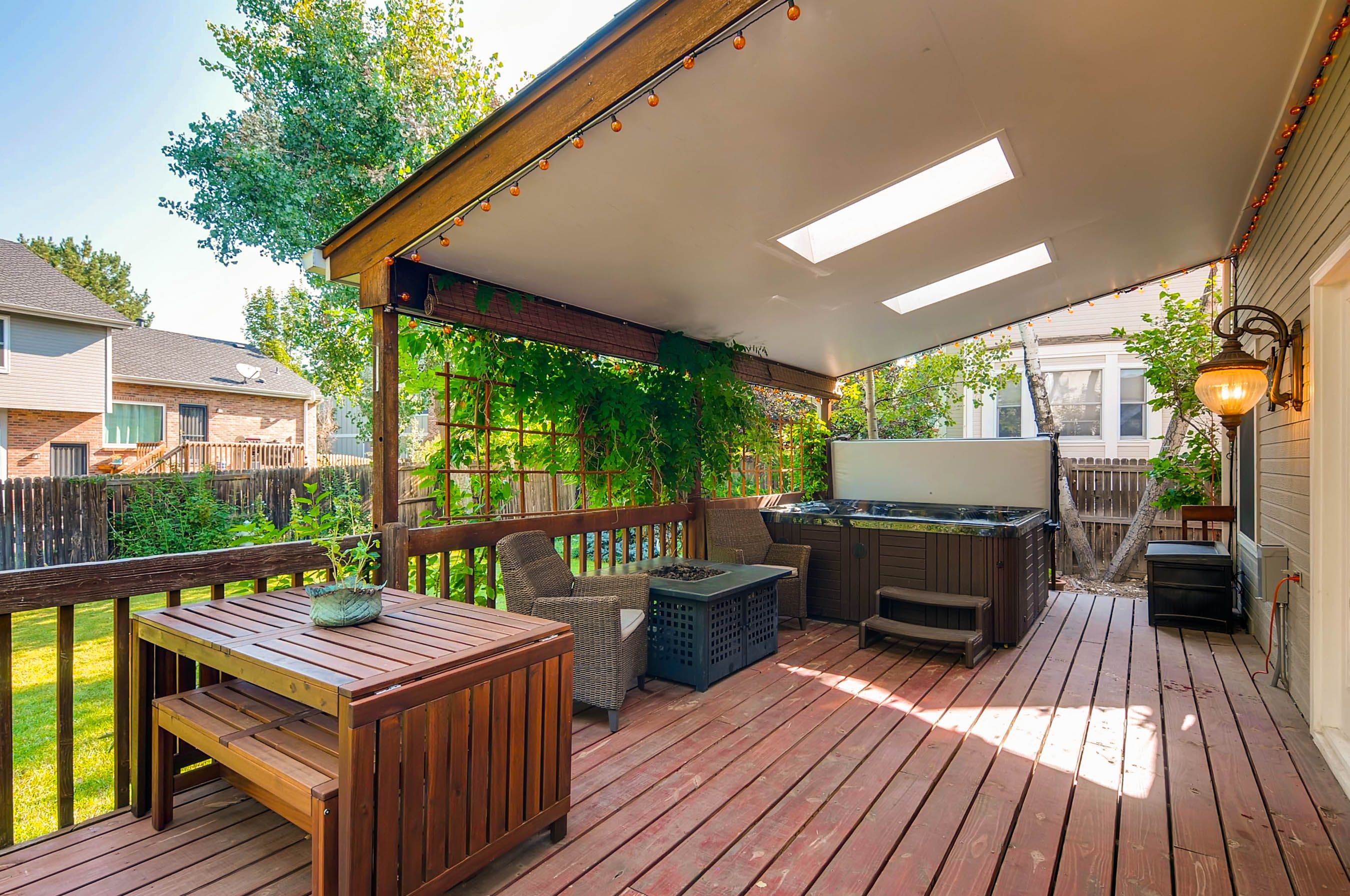 4. 3 Car Garage
Having a three car garage is a game changer. Even if you don't have three vehicles to park there, you'll be blown away by the ease at which you can park two cars... and store the bicycles, get the mower out, stow athletic equipment, and create a work bench. If you have one already, then you know exactly what we're talking about. And keep in mind, with that beautiful backyard, your friends are going to to appreciate all of your additional parking spaces.
5. Practically Perfect Finished Basement
There's no such thing as having too much space to spread out, and this basement proves it!
The large rec room is the ideal spot for a downstairs theater, extra office, or a playroom that you don't have to worry about keeping clean every minute of the day.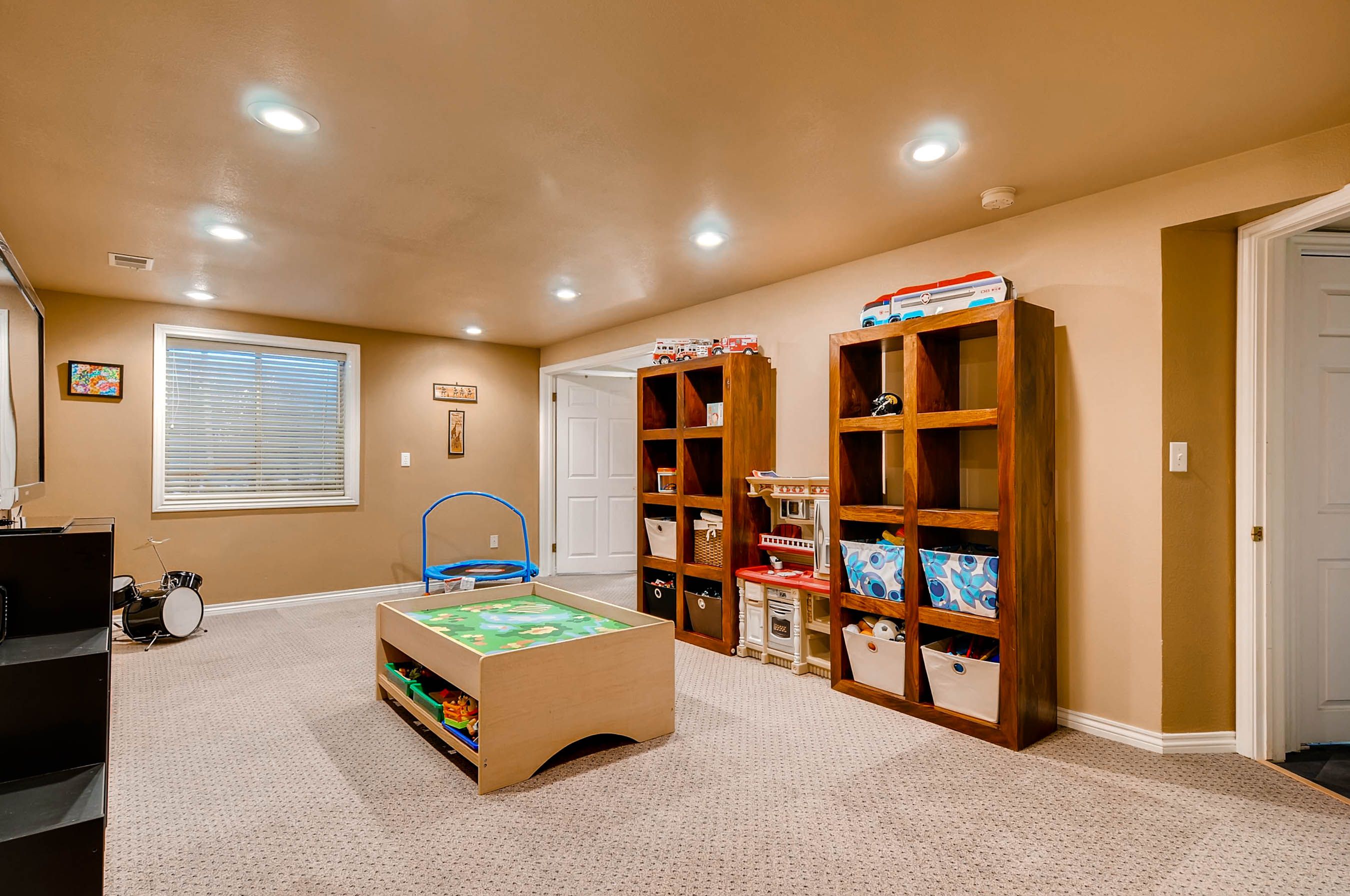 The large bedroom is perfect for the occasional guest or teenage hideout alike and features an en suite bath.
A massive laundry room with an insane amounts of cabinet & countertop space is an HGTV dream. The washer & dryer even have a built in pedestal to keep you from having to bend down too far when switching the laundry out. Suddenly, doing laundry doesn't seem so bad.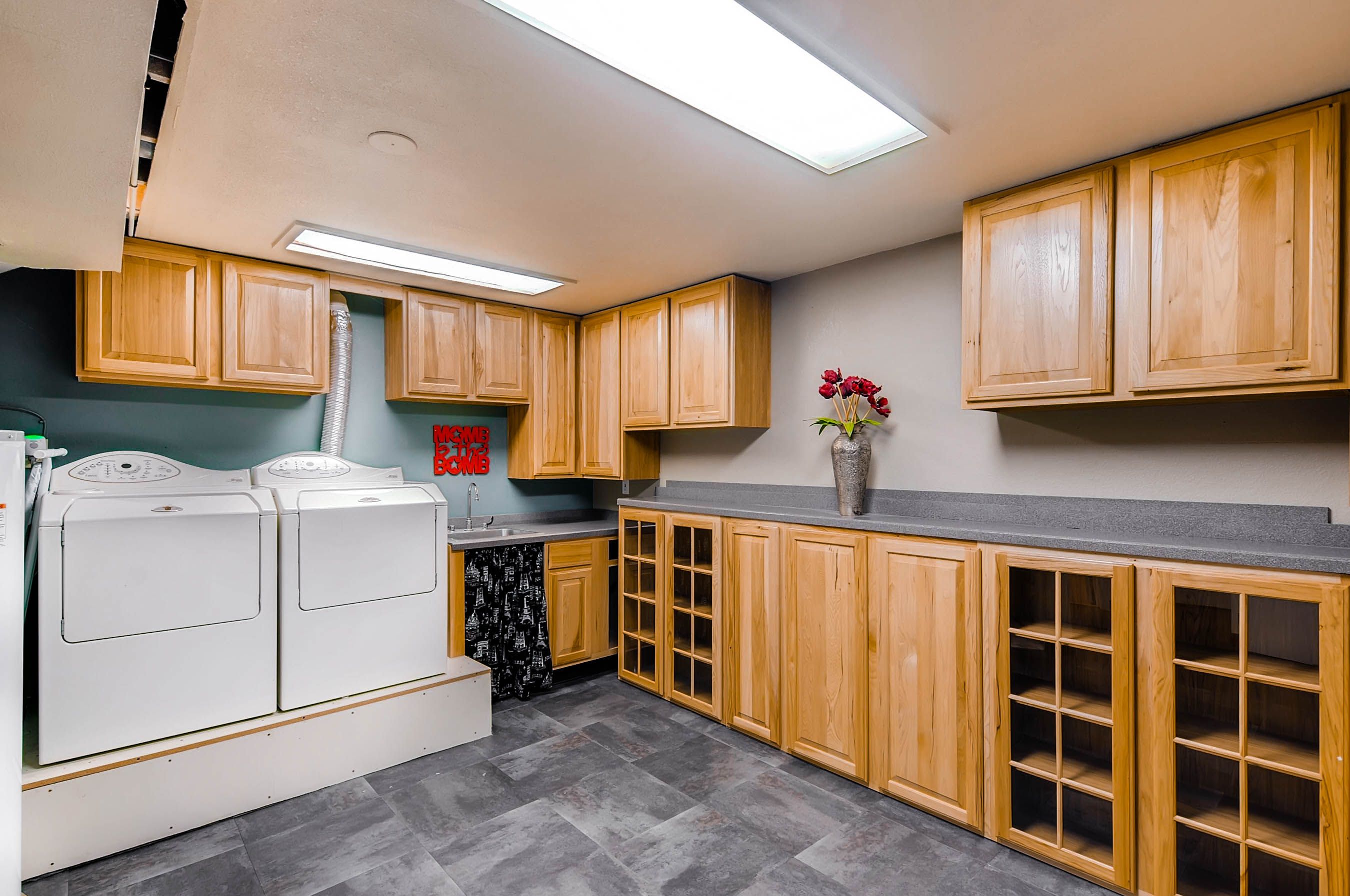 6. One of a Kind Master Suite
When it comes to investing in your home, you shouldn't have to compromise - and you won't, even a little bit, in this suite fit for a King. A spacious bedroom complete with vaulted ceiling and sunny windows offers plenty of room for even the largest of bedroom furniture. The spa like bath has been remodeled with raised dual vanities and hickory wardrobe which offers a surprising amount of storage. The steam shower and soaking tub are the perfect respite to a long day.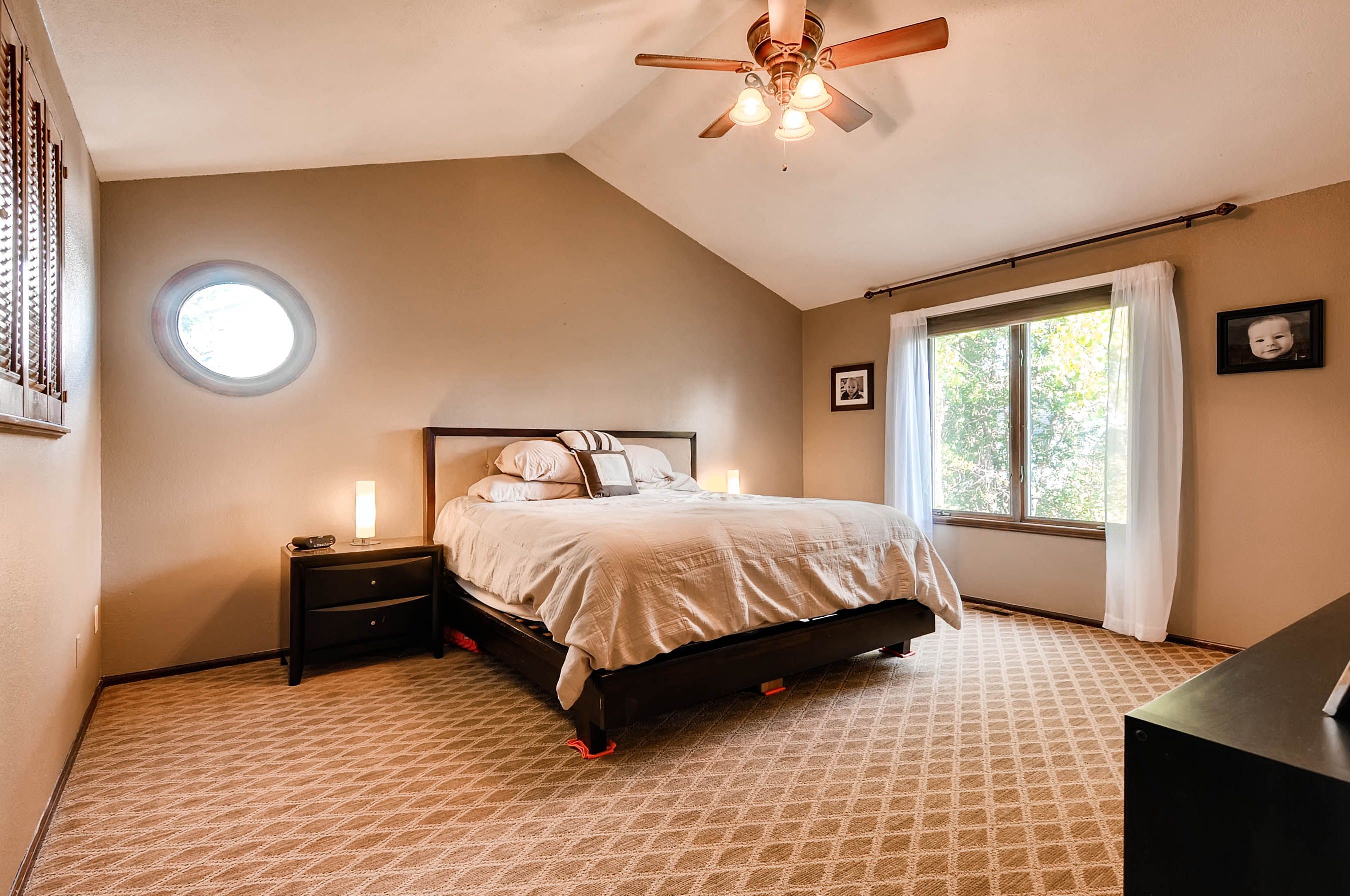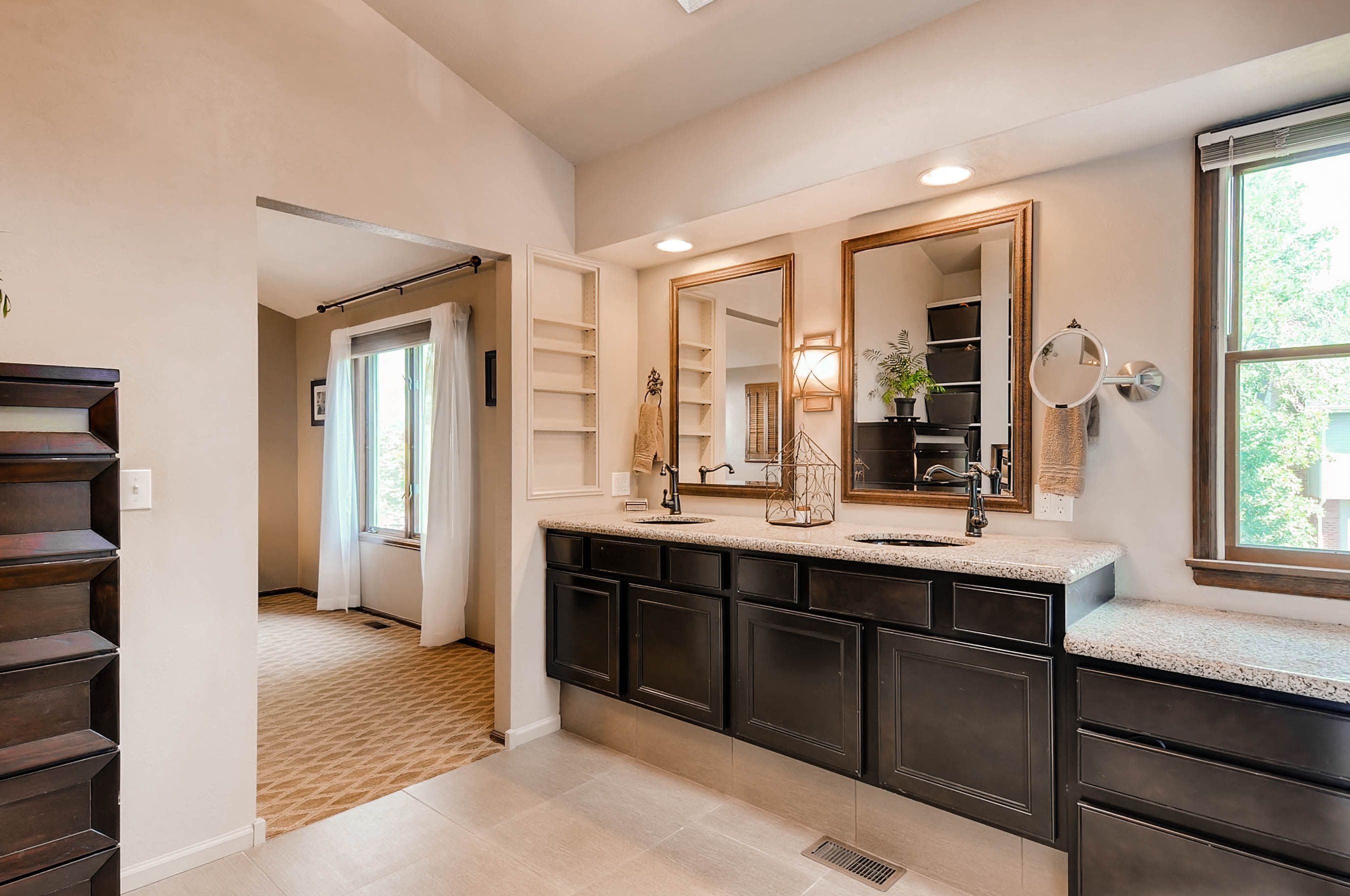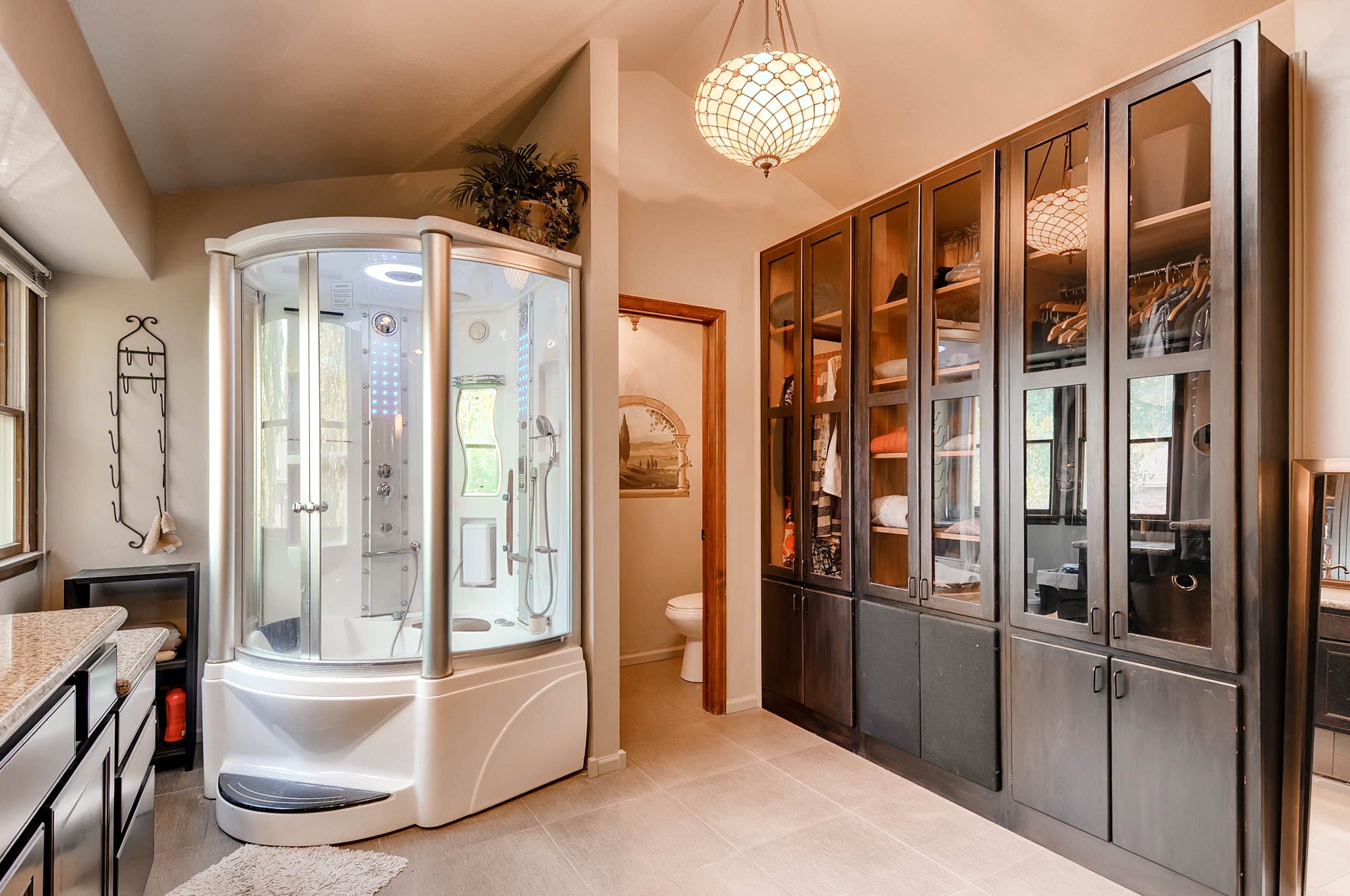 6. Even Your Puppies Get Special Treatment With An Off Leash Dog Park
If you're one of the 35% of people who are purchasing a home this year because your dog needs more space, Fido will absolutely approve of his new house! Yes, the sprawling .20 acre lot offers lots of room to run and fetch, but even better is the off leash dog park!
The Cherry Creek Off Leash Dog Park is just a short walkaway, and is home to 107 acres of Heaven on Earth for your beloved pooch! Enjoy miles of walking trails, and gorgeous scenic water features for Fido to splash and play with his friends.
Best of all, the pups will be tired after a long day of play - giving you the chance to relax in that comfy new family room.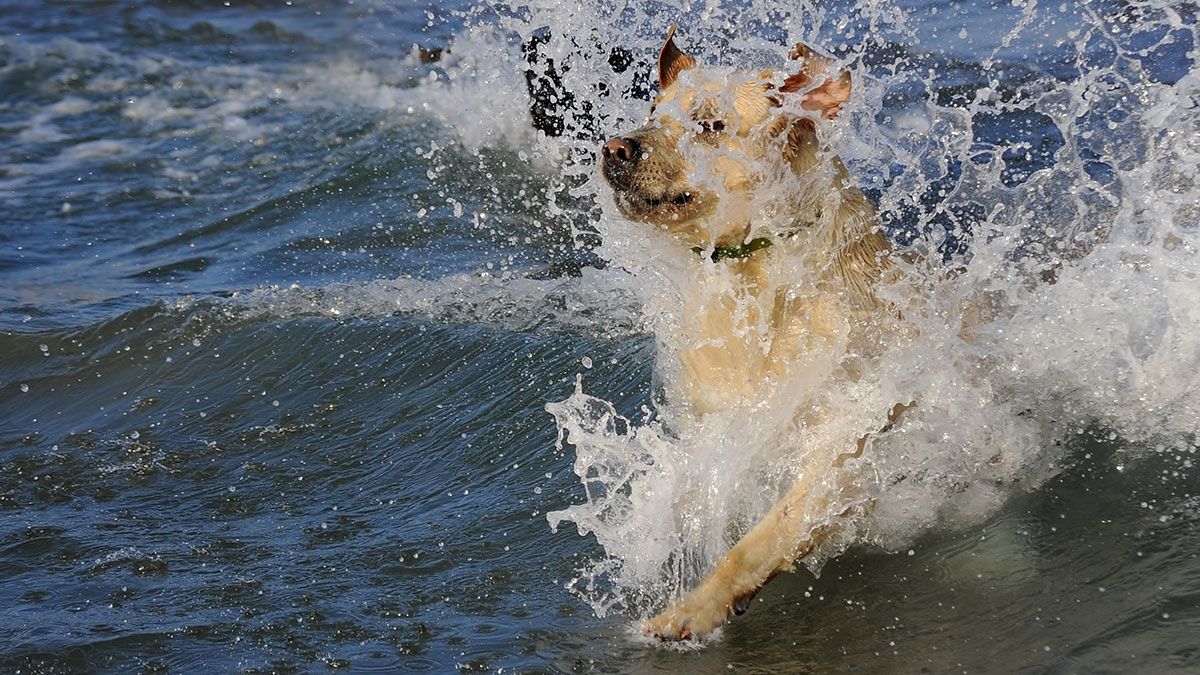 Ready to see it for yourself? Call or text to schedule an appointment | 720.316.7772

Photo Gallery